ICYMI: New digital mag awards, TubeMogul adds to brand team
In case you missed it: The National Magazine Awards are launching a digital program and Ben Abbey has joined TubeMogul as a senior brand partner.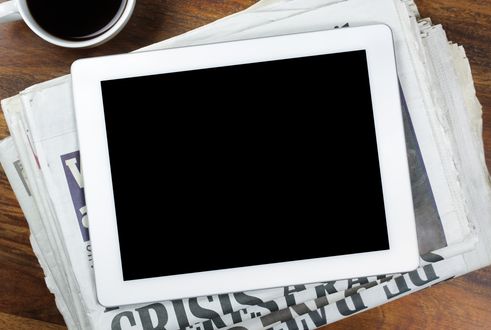 Introducing the Digital Publishing Awards
The National Magazine Awards Foundation, a non-profit organization, has announced that it will launch a bilingual awards program to honour the best work in digital publishing across Canada.
Call for entries for the inaugural awards show will be in January 2016, with awards to be handed out in 15 categories that include website and tablet design, news coverage and video production at the event next June. 
DistrictM adds to Boost
Digital media company DistrictM has increased functionalities to its Boost solution, including header integration and 100% viewable ad units.
The addition of header bidding allows publishers to compare demand from direct and programmatic sources.
Boost is the company's publisher-facing tool, and allows clients like Corus and Quebecor in Canada to monetize their inventory.
Ben Abbey joins TubeMogul
Ben Abbey has joined TubeMogul in the role of senior brand partner, enterprise solutions. Abbey most recently worked for Canadian data consulting company Pythian.
In his new role at TubeMogul Abbey will be responsible for working directly with brands to plan, buy and measure their global video campaigns.
REC Media's Vancouver expansion
REC Media has hired Tara Martinez as senior account manager as it expands its sales presence in Vancouver. Martinez has been tasked with growing revenue in BC for the company, which specializes in grassroots sports marketing campaigns in community and recreational facilities across Canada.
Image courtesy of Shutterstock