Industry dives into discoverability
The first pre-Discoverability Summit event took place in Vancouver on Tuesday, opening the topic with a wide-ranging discussion on challenges and opportunities in the media space.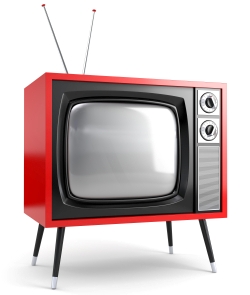 Today's content creator has to be spry, adaptable and data-smart.
That was the message of the CRTC and NFB's pre-Discoverability Summit event that kicked off in Vancouver on Tuesday. Over the course of three hours, experts discussed the opportunities and the challenges facing content creators in a changing content landscape.
Keynote speaker Tony Chapman, a media pundit and former CEO of marketing agency Capital C, opened the day by discussing new platforms, ways to make content stand out and developing partnerships with brands. He urged content creators to explore new, growing platforms such as gaming and messaging.
"The opportunity is profound, because on all of these platforms, there will be an insatiable appetite for great content," Chapman noted, adding that more than 25 billion machines will be connected to the internet by 2020.
Chapman stressed that content creators should focus on work that will resonate with viewers emotionally. For example, content created for millennials should focus on tapping into that demo's desire for wanting the most out of life.
"It's not eyeballs, it's not impressions; it's how immersed that individual is," Chapman said.
He also stressed the use of data to form strategies for engaging audiences over time and pointed to it as a way for brand partners to measure the success of  content, which in turn can help pique the interest of an international party who may want to pick up a format.
Chapman, who worked on Temple Street Productions' 2011 competition series Recipe to Riches while he was at Capital C, said the type of data available today would have been invaluable to the series had it been available that time. (Recipe has, incidentally, been sold as a format internationally.) Even granular data – such as how people may have acquired Loblaws loyalty cards following the show's broadcast – can be valuable, Chapman said.
Data was also the focus of a roundtable discussion that followed featuring panelists Chapman, Sara Diamond, president and vice-chancellor at OCAD University; Tessa Sproule, co-founder and CEO at Vubble; Ling Lin, head of content partnerships at YouTube Canada; Nathan Wiszniak, label relations at Spotify Canada; Ashkan Karbasfrooshan, CEO and editor-in-chief, WatchMojo and Moyra Rodger, founder and CEO of Magnify Digital and Out to See Entertainment Inc.
While Diamond said that the media industry needs to do a better job of using and understanding analytics, as does creators, Sproule noted that creating content based on data is difficult when big media companies online, like Facebook, have a locked box around the data they collect. Karbasfrooshan, on the other hand,cautioned against thinking data can be be a cure-all to the issues producers and media companies are facing.
Some of the discussion focused on opening up mindsets to more new distribution strategies. YouTube's Lin said media executives should get on board with new collaborative models. Gucci, she noted, doesn't just sell purses in its stores, but amongst other brands in department stores as well. "A lot of the traditional media people need to share that open mind set and ask whether testing those kinds of models will help them," she said.
That mindset extends to legacy media companies, many panelists noted, which are currently slimming down to compete in an era of declining subscribers and ad dollars.
"A lot of profit still being made in TV, but it's because of cutting," said Chapman. "And you can't cut your way to growth. It's a Band-Aid solution and you can't reinvent by cutting out the young, smart people. Maybe one or two of the companies will be scared enough to reinvent."
Karbasfrooshan said economics still aren't forcing companies to reinvent at a fast enough pace. "I used to think TV would survive, but now seeing the paranoia from executives I think a lot of companies will disappear if they don't kill themselves and rebuild," he said.
There appeared to be a number of Bell Media staff in the room, who chimed in with questions and points of view during the Q&A session that followed. Two Bell Media audience members, who did not identify themselves by name, said that they felt heartened listening in to the conversations around new platforms, new distribution strategies and new content partnerships because Bell Media was already doing all that was discussed.
"We obsess over these things every day," said one. "We invest in Google AdWords, we're putting episodes on YouTube to try and leverage it and reach new consumers who then may be interested in other products we have to offer. Gamification is something we have delved into but not every show is appropriate for [gamification]…Discoverability is all about marketing and marketing is all about a mix. I believe the broadcasters have a major role to play in that."
His colleague stated that content still needs to be curated and the big broadcasters have demonstrated their skills in that department. "Media companies put a lot of time and thought into these brands as well, recognizing and acknowledging who they are. That is what has made us trusted curators historically."
The pre-Discoverability Summit event series continues tomorrow in Montreal.