Publicis Groupe to reinvent in 2016
Chairman and CEO Maurice Levy has announced a new model that aims to break down silos and focus on client needs.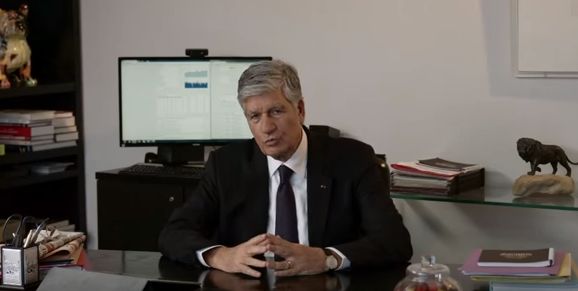 Paris-headquartered Publicis Groupe is undergoing a major transformation in the final days of 2015, with chairman and CEO Maurice Levy unveiling a plan to break down silos within the company and create groups focused on client service.
The company's current agencies will be divided into four hubs: Publicis Communications, Publicis Media, Publicis Sapient and Publicis Healthcare. The new structure is aimed at making the entire group's offerings available to each client.
Each of the groups will be led by a chief client officer, with Laura Desmond overseeing all the groups as group chief revenue officer.
Publicis Media will be led by Steve King, CEO. The group will include ZenithOptimedia, Starcom MediaVest Group, Vivaki, Performics, MRY, Moxie or RUN and all associated entities.
Alexandra Panousis, CEO at Starcom MediaVest Canada, says the global announcement hasn't had an impact on her team.
Publicis Communications will be led by Arthur Sadoun, CEO. It will include Publicis Worldwide, MSL, Nurun, Saatchi & Saatchi, Leo Burnett as well as BBH and Marcel. It will also include the production hub, Prodigious.
Publicis Sapient will be led by Alan Herrick, CEO. The group is focused on digital platforms and includes Sapient Consulting, SapientNitro, DigitasLBi, Razorfish and all the associated entities.
Publicis Healthcare will be led by Nick Colucci, CEO. This is a newly-launched group and will cover all client needs related to the area.
Though they are being re-organized, each agency will have its own culture and approach, according to the release. The new structure will be effective Jan. 2.
The news comes after Publicis Groupe released Q3 results Levy called "disappointing," with a 0.7% sales growth for the three months falling well below its previous predictions and leading it to adjust its predicted full year growth from 2.5% to 1%.
Levy said in the release that "advertisers will have to combine more means, to combine more data, technology, and all of that has a cost. Overall, it will be extremely difficult for them to reduce their marketing budgets."
With files from Josh Kolm