Fall TV: News, comedy up at CBC, but drama drops off
Jean Mongeau, CRO, on how the election and Blue Jays baseball impacted results at the pubcaster this fall.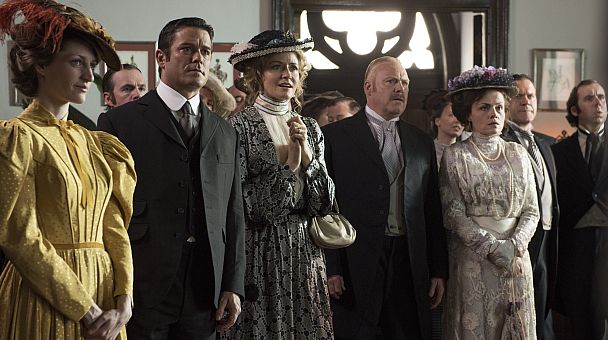 Chief revenue officer and GM of CBC/Radio-Canada Jean Mongeau is hoping this fall isn't representative of how future dramatic programming will fare.

While the pubcaster saw boosts of 30% for new Monday night episodes of Murdoch Mysteries as well as its Tuesday night comedy block, including a jump of 40% for the Rick Mercer Report, new dramas on the schedule suffered.
Mongeau says the launches of This Life and Romeo Section were both slow out of the gate due to viewers tuning into Sportsnet for the Toronto Blue Jays playoff games during the crucial show launch period.
"I can't say I'm rooting for the Blue Jays in the future," jokes Mongeau. "When launching into a new season and new programs, the kick-off is very critical. These properties will live on in VOD and post-linear broadcast life. But when you look at those results they were definitely disappointing."
The federal election had the opposite effect on ratings for the CBC and the CBC News Network, with an average audience of 2.1 million people tuning into the CBC and CBC News Network on Oct. 19, beating CTV and CTV News Channel, which pulled an average of 1.9 million viewers that night. Viewership on the CBC peaked from 11 p.m. to midnight with an average of 1.8 million viewers to the CBC and 833,000 on the CBC News Network.
Overall, AMA at the CBC is steady this fall with last year, going up with adults 18 to 34, but experiencing a drop with adults 25 to 54, according to Numeris data compiled by MediaCom Canada. That drop is similar to what Bell Media and Shaw Media saw, with Rogers Media experiencing an overall boost in that group due to record ratings on Sportsnet.
Mongeau says overall ad sales for the year are up about 5% this year versus the same period in 2014.
Digital sales have been bolstered by recent announcements, including making all display inventory available programmatically with Index Exchange, and the recent MCN launch with Fullscreen. The combination of those two factors have led to what Mongeau expects to be double-digit increases for this fiscal online. 
Related:
Bell Media finds hits in Quantico, Blindspot