P&G restructures media business, nudges out Publicis
Omnicom has grabbed the lion's share of the CPG co's media business in North America, along with Carat.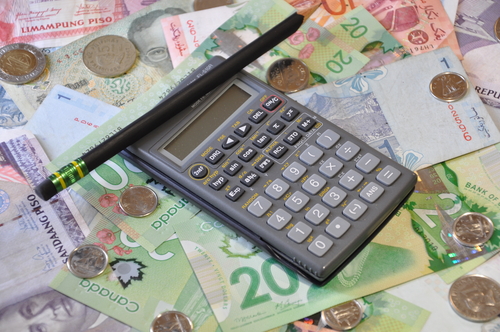 Procter & Gamble has announced it is consolidating its North American media business and parceling it out between two agency networks: Dentsu Aegis and Omnicom. The majority of the business will now be handled by Omnicom Media Group.
"We consolidated the media work across all North America markets (U.S., Canada and Puerto Rico), across planning and buying and on a category-basis to streamline operations and increase efficiency," Tressie Rose, a P&G spokesperson, told MiC. 
Under the restructuring, which Rose says was part of a strategy to "raise the bar on brand building and to drive brand growth," Omnicom Media Group will be the primary agency responsible for most of the company's categories with Carat handling some others. The new arrangement was based on agencies demonstrating their ability to use digital technology to support media planning, buying and media strategy. The changes come almost a year after Christine Decker joined P&G as brand director, North America Brand Operations in charge of the company's media business.
The Publicis group is most affected by the North America review but SMG will continue to hold onto the Duracell account as well as cosmetics, fragrances, salon professional and hair colour in U.S. markets. In Canada it remains responsible for planning for the above-mentioned categories. However, that business is for categories that P&G has announced that it is exiting.
The company has been struggling with its beauty business. In July this year the company sold off a chunk of its beauty business (Clairol and Cover Girl among 43 brands) to rival, Coty for $12.5 billion. And while Publicis gets to keep the Duracell account, the company has plans (announced in November) to divest the property to Warren Buffet's Berkshire Hathaway. The company's beauty business, which made up about a quarter of its 2014 revenues, has been in trouble for some time now, seeing an 11% decline in sales for the first quarter of 2015.
The decision to go with Omnicom and Carat was based on their performances using data, analytics, planning, buying, talent and overall financial value, explains Rose. "We will tailor media capability category-by-category to meet [each category's] unique business needs to more effectively reach consumers for their brands. We will see cost savings by simplifying our agency structure and negotiating new rates for the services our brands need today, and continue to reinvest to drive brand growth."
In March last year, P&G Canada moved its buying business from MediaCom to Carat. However, that was for Canada alone.
P&G's global media expenditure is estimated at close-to $9 billion for this fiscal year. Its U.S. measured media expedniture in 2014 was about $2.92 billion, according to Kantar. Biggest brand spend (U.S. $140 to $274 million) is on Crest, Olay and DayQuil/NyQuil, Gilette and Tide.
SMG and MediaCom both participated in the review and remain attached to P&G in other markets.