Astral grows its digital portfolio
The Bell Media out-of-home company is adding to its roster of large-format digital faces and expanding its services in the GTA and outside Toronto.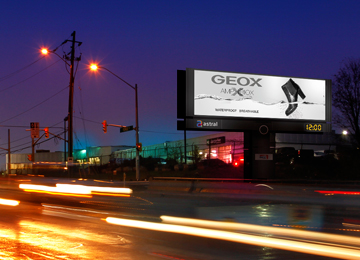 Toronto, Montreal and Calgary residents will soon be seeing more digital ads as they move about their cities. Astral Out of Home is growing its digital portfolio and has announced the addition of 11 large-format digital boards to those markets.
The company has also announced a deal with RCC Media in the GTA that will allow Astral to represent that company's static faces.
The new boards are currently being installed, with plans to launch them at the end of the first quarter of next year. Toronto will receive the bulk of the inventory (seven faces), while three will be placed in the Greater Montreal Area and one in Calgary.
The new boards are aimed at expanding the company's reach outside the more sought-after areas in downtown Toronto to those where there are limited OOH offerings. The seven boards will be placed in the area between Vaughn and Markham, according to Jordana Fastis, VP, sales at Astral, with the objective of becoming the "exclusive supplier of large-format digital advertising in these key neighbourhoods."
With the addition of these boards, the Bell Media out-of-home company has 83 large-format digital faces. Overall, the company has over 13,500 advertising faces in markets across the country.