Rouge Media pacts with Blue Bite for beacon tech
To give advertisers an integrated offering, the indoor advertising network has tied up with a mobile-focused software company to reach consumers across touch points.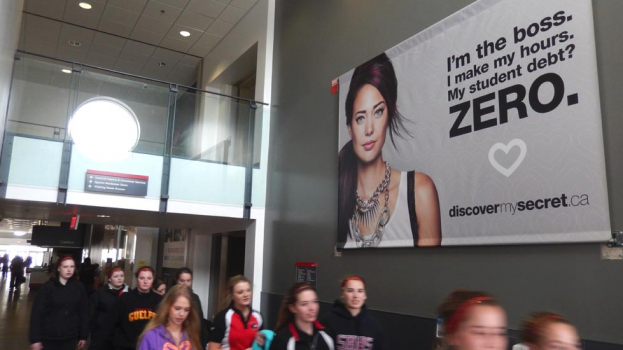 Beacon technology is upon us and media companies are taking notice. Case in point: Rouge Media, which is making its indoor beauty, campus and resto-bar network mobile-interactive with beacon and mTAG tech.
The announcement is a result of a partnership between Rough Media and Blue Bite, a mobile-marketing solutions provider. Through the partnership Rouge Media has secured contracts to integrate beacon software across 5,000 partnering venues across North America.
The move, according to Alison Jacobs, EVP of Rouge Media, is aimed at giving marketers more ways to engage with mobile consumers.

Beacon technology is still in its infancy but is expected to grow and scale up significantly in 2016. In addition to providing additional points of connection between brands and consumers, the technology also provides brands with useful data about their customer base; its profile by demo, location and buying behaviour. That kind of first-party data is what marketers are increasingly looking for to verify return on media investment.
The Blue Bite software uses esca beacons as well as mTAGs, which are NFC and QR-enabled. By tapping or scanning mobile devices against content on the digital boards, consumers will be able to access special offers and content.
In July, the company announced the launch of its digital network, a collection of 1,000 units across its beauty, resto-bar and campus signs.
Its beauty network targets women aged 18 to 49 with signs inside hair salons, nail bars and spas, its resto-bar network targets adults aged 18 to 49 and its campus network targets students aged 18 to 24.