FBIQ debuts in Canada with mobile behaviour report
Facebook's research unit launches its first event in Toronto showing how parents and millennials engage with content on its networks.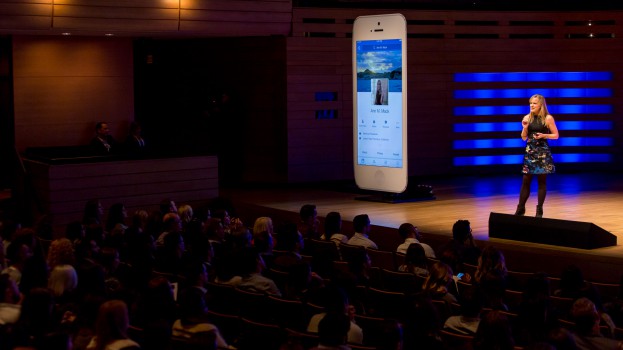 The study of human behaviour has long been the domain of anthropologists and sociologists but the question of how people consume media is now also rooted in the world of digital media.
Which is why Facebook's recently formed intelligence division, Facebook IQ is addressing these behaviour patterns in its latest report, "Move with Mobile: a marketer's guide to reaching the mobile-minded in Canada."
The report was presented yesterday afternoon at the first-ever FBIQ event in Canada. And for marketers looking to invest their digital media spend where eyeballs are most focused, here is what the Facebook folks predict: Canadians, who are among the highest global consumers of online media, are expected to spend over 800 hours each on mobile next year.
FBIQ's remit is to help marketers "understand the people who matter to them so they can be what matters to people," says Ann Mack, head of content and activation at Facebook.
For the study, Facebook deputed Salesbrain, a U.S.-based neuro-marketing agency, to see how people respond to mobile screens. It found mobile provides a less distracting experience than television for users. Also the study revealed that users do not find screen sizes small because they are up close and personal with them.
That result means marketers should ensure they are optimizing content for mobile, says Mack. "People are processing information at a faster rate and we want to make sure we are optimizing the creative to capture people's attention."
When it comes to video, brand impact happens in the first 10 seconds so the marketer has to get the message upfront, she says. Good examples of adapted creative are 10-second spots for the movies, Big Hero Six and Mad Max: Fury Road.
Facebook teamed up with Ipsos to present the research, which is the third event of its kind in North America.  Mack says some of the most interesting learnings from the research showed how vital the parental demographic is for mobile-focused marketers on Facebook. Parents spend 1.3 times more time on Facebook mobile than other Canadians. But how they spend the time depends on the ages of their children. Parents of babies, for instance use the social media platform to stay connected to their larger family network.
That has implications for marketers, says Mack, since it changes the way in which families interact with one another, evolving the traditional North American nuclear structure into one of more-involved extended families. New parents, says Mack, post four times more videos, sharing baby pictures and receiving 37% more interactions from their relatives.
"What are the brand implications here?" asks Mack."We're moving back from this extended family structure…This is an opportunity to be involved as parents are looking for more information, for advice. Brands can provide tips and tools and curate information for them to make their lives easier and help them navigate these decisions."
There are other interesting parental facts. Parents of young children use their mobiles to keep their children "entertained" (or quiet as the case may be). Meanwhile, parents of teens use their devices to keep connected with (or spy on) their newly independent children.
In an interview with MiC, Joelle Maslaton, business development lead at Instagram Canada, MiC discussed the ways in which Canadian millennials discover and share content on Instagram (a division of Facebook).
Canadians millennials, she explained, differ from their U.S. peers in the areas they focus on. About 56% of millennials return to Instagram during the day because they are interested in content their network is sharing, 41% come to Instagram to take in photography and 39% are interested in food, cooking and travel.
"Millennials are extremely busy and they have this inherent need to want to escape to Instagram because is that mobile platform that gives them little nuggets of inspiration," she says.
Also, 42% of Canadian millennials return to Instagram because they are able to see the world in a visual, authentic way, while 39% say they return to it because they suffer from FOMO, the fear of missing out.
Most importantly, 48% of Canadians surveyed say they like seeing branded content on Instagram, which Maslaton says is significant considering that millennials are critical of branded material. Canadian Tire, A&W and Air Canada have all run successful campaigns on Instagram, with resulting se brand lift from their campaigns. Also, FBIQ's Instagram research shows that 74% of Canadians take an action after seeing branded content by either clicking through to the website, making an inquiry or making a purchase.
FBIQ has a team of 25  staff mostly situated in Menlo Park, with others spread across New York City, London, Sao Paolo and Singapore.
The first two Facebook events were in May and October respectively. The first event was titled "Moments that Matter" and focused on consumer attitudes and behaviour. The second event was in New York in October and focused on the role of mobile commerce.
(Image right: Facebook's Ann Mack reveals the report's parenthood-focused insights at the event in Toronto yesterday.)