Reports of TV's death are greatly exaggerated
ACA's Judy Davey identifies the medium's strengths and calls for better use of technology to exploit its power.
By: Judy Davey
As advertisers we strive to develop the right content that will get delivered at the right time to the right person. Online media has brought us nearer to this promise (though the reality is clouded by the lack of transparency in programmatic transactions). But lost among the fervour for digital is the fact that good ol' TV is still a powerful and effective medium that, with the long-overdue application of digital technology, can be even more formidable.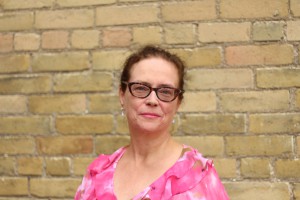 The ACA's goal is to maximize the effective use of all media, so I'm writing this article to combat the industry chatter today that "TV is bad and online is good." To do so, I've outlined a number of assumptions that are just plain wrong.
Let's start with the first: a common assertion is that ad revenue for media should be equivalent to the time spent with it. That makes no sense at all – you need to take into account the impact of the media. Consider this: in February 2012, Warc, an online service that provides advertising insights and best practices, published an article in AdMap on media dwell time. The research showed that "…the same usage duration will provide different levels of ad impacts for different media, thanks to factors such as ad clutter." The authors referenced a study done in the U.S. and Belgium about how people consumed one form of media: TV, internet (display only) and newspapers/magazines. Then they were asked about the ads they saw.
As you can see below in the chart from Warc, TV has, by far, the highest recall levels. Internet recall was slightly higher in Belgium than the U.S., with the suggested reason being that users in Belgium faced a less-cluttered digital environment. I would love to see this study replicated here, including online video as well, and to see how multi-screen viewing and clutter affect responses today.

Another assumption is that people are cutting the cord in droves, but numbers I've seen challenge that. BDU revenue is up 70% compared with 2005, and while the growth has slowed, it is still increasing year-over-year. Total subscriptions have grown 14 % over the last decade but they were down by 115,000 (or 1%) for 2014 vs. 2013.
Granted, the number of cord cutters and cord-nevers are on the rise. In "The Battle for the Canadian Couch Potato," released in April 2015 by Convergence Consulting Group, it forecast that, by the end of 2015, non-subscribing households will climb to 3.33 million. At 23% of Canadian households, that is a significant number that will likely grow. With nearly half of all Canadians now regular OTT users, it will be interesting to see how the introduction of "skinny basic" and "pick-and-pay" will impact these numbers.
No one will argue that TV is being consumed differently, but it is still reaching a wide audience, including millennials.
Now lets look at that coveted millennial demo. A recent report from Media Technology Monitor shows that millennial TV viewing levels in 2015 are virtually as strong as they were a decade ago. Not surprisingly, they are watching very differently than older Canadians, viewing online at 4.9 hours per week versus one hour per week for Canadians 35+. However, they do spend more weekly hours watching TV on a TV set than online and their Netflix consumption, at 2.8 hours per week, is 155% greater than 35+ Canadians.
Meanwhile, Numeris' actual viewing data from September 2014 until August 2015 shows that, at 19 hours per week, millennials are still spending a significant amount of time watching TV.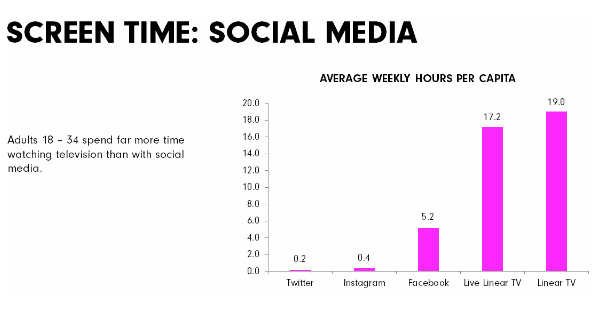 And according to eMarketer, TV is hands down the most persuasive medium with millennials and in fact with all demos, save for people older than 65. While the data comes from the U.S., the results are likely similar in Canada. 
Now that we've established the power of the medium, here's what the industry needs to do to forge ahead: embrace technology. The potential information available that will facilitate better targeting is powerful – with a huge sample size, access to second-by-second program information and, at long last for advertisers, actual commercial audience data, and the opportunity for great profile information. Broadcasters need to adopt Black Arrow's Digital Ad Insertion technology (a proven force globally, with penetration in 43 million households, 34 million of them in the U.S.) for a consistent solution across the country.
As Numeris has documented and the Emmy's demonstrate, there is a lot of great programming on TV being consumed by a broad audience.  Watching on the big screen is still strong but being augmented with a whole lot of VOD, OTT and mobile tuning. We know media work together in synergy, so let's celebrate TV's contribution while looking to its future.
Judy Davey is VP, media policy and marketing capabilities at the Association of Canadian Advertisers.