Fall TV: Global TV's demo-targeting pays off
Reading the season's tea leaves with Christine Shipton, who argues the new TV landscape calls for a look beyond overall AMA.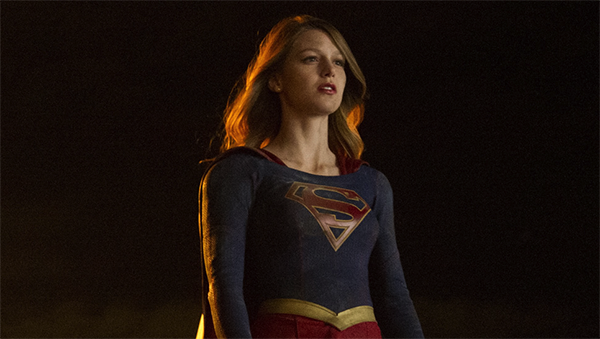 Christine Shipton, SVP and chief creative officer at Shaw Media, argues that looking only at the decline of overall AMA on conventional channels this fall misses the bigger fall TV picture.
For one, the hits are still there. Performers like NCIS, Survivor and the Blacklist are holding steady ratings. However, on the other hand, the flops are bigger than they used to be. When a show doesn't catch viewers' fancy, ratings are lower than ever. And with decreased episode orders becoming the new cancellation – reflective of the greater cost of production along with a wait-and-see approach to catch-up viewing – nets are having to ride out lower ratings for longer.
Second: demos are rising in importance against ratings. For Global TV, a few key shows, like Supergirl, helped decrease the average age of viewers tuning into Global TV, Shipton says. Premiering on Oct. 26, Supergirl ranked as the #2 new show of the season for adults 18 to 34 and the #3 new show this fall overall, according to Numeris data provided by Shaw Media.
Similarly, new drama Limitless also performed well on Global. Airing Tuesdays at 10 p.m., it is the #4 new show for adults 18 to 49 and the #2 new show for men 18 to 34. The show had an average audience of 1.6 million viewers. Both were shows that Shaw Media "needed to work," she notes.
Third: Stalwart procedurals still get good numbers and play a valuable role in leading into new programming. Exhibit A is Limitless, which got a boost from lead-in NCIS, and regularly ranked as the top show of the week, pulling in average audiences of 799,000 from Sept. 14 to Oct. 31 (Numeris data via MediaCom Canada).
Minority Report, Shipton admits, was an example of high hopes dashed. While it did find a loyal audience, it was not a large one, averaging 660,300 viewers across episodes. The show had its 13 episode order cut to 10, and it's not confirmed whether Fox will renew the show for a second season.
But Shipton says audiences for its established shows like Survivor and The Blacklist were steady with 2014. Both shows were in the top 20 list of shows this fall, with Survivor averaging over 1 million viewers between Sept. 14 and Oct. 31. Despite moving from Mondays last fall to Thursdays this year, The Blacklist pulled an average audience of 1.6 million viewers for that time period, and has already been renewed for a fourth season.
On the specialty side, Shipton reports that Shaw Media has three of the top five entertainment channels for adults 25 to 54, with History, Showcase and Food all on the list.

With the looming introduction of pick-and-pay, Shipton says Shaw Media will be focusing on branding its strongest specialties and building tent pole shows like the brand-focused Home to Win on HGTV into primetime.
"It will be even more important for brands to stand for something and to deliver on what they stand for in 2016," says Shipton. "With specialty you need to deliver what you say you will, as opposed to with conventional where it's more about massively big shows that deliver big audiences. It's about delivering on the brand promise," she says. "In a pick-and-pay environment, if people are going to pick a particular channel they have to know that it provides what it says it does."
Four of its key channels have experienced growth with female viewers. Showcase is up 23%, Slice is up 27%, Food is up 11% and HGTV is up 4% in the key women 25 to 54 demo.
Related:
News, comedy up at CBC, but drama drops off
Bell Media finds hits in Quantico, Blindspot