Why Cogeco wants to move past 'cable' moniker
The BDU has hired two new senior execs, including former TC Media VP Antoine Shiu, to steer a brand and product-offering "transformation."
Cogeco Cable Canada has announced two new senior-level hires to help steer it into a new era of delivering content to Canadians.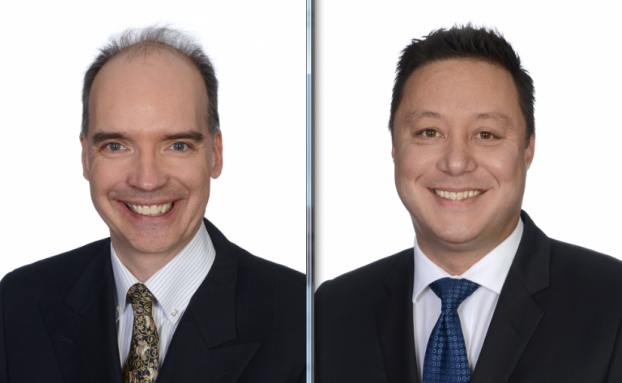 Former TC Media VP sales Antoine Shiu (pictured, right) is the new VP, business solutions sales at the Montreal-based company, while Daniel Boisvert is the company's new VP, marketing and innovation.
Louis St-Pierre, president and chief executive officer at Cogeco Cable Canada, tells MiC the two VPs will be responsible for steering the company into a new era and "reinventing our business model to keep the pace with ever-changing consumer habits and technology."
Earlier in spring the company announced a change in agencies, selecting Taxi as its creative AOR, Touché! as its media agency and Bimm for customer relationship management. Part of that shift was focused on developing a new image for the company, says St-Pierre.

"We are currently in the process of developing a new brand expression.We are evolving in a highly competitive industry, so we need to rejuvenate and modernize our image and our creative platform."
Upcoming changes are likely to include a change of business name, says St-Pierre, with the possibility of removing the word "cable."
"The "cable" terminology doesn't reflect the breadth and depth of our current offering, which has evolved greatly over the course of the past few years. The word "cable" carries with it the notion that we are not up to date, and inferior to fibre, which we offer already on the vast majority of our network."
Under this transformation Boisvert is stepping into an adapted role. The position of VP marketing now includes innovation in the title to better reflect the company's focus on keeping up with technology and developing new products and services, says St.-Pierre.
Shiu's position is newly created and folds into one of the company's new business priorities to expand its small and medium-sized business customer base. He joins Cogeco after a recent promotion at TC Media, where he was promoted to VP, sales Canada as part of an overall restructuring.  
Boisvert is being tasked with developing new brand identity for the cable company, while also defining future growth opportunities. He is also tasked with elevating the company's presence in Ontario and Quebec. Boisvert comes to Cogeco from Strategika International. Prior to that he worked with Bell companies including Sympatico-Lycos, BCE and ActiMedia.
The transformation, St.-Pierre says, does not involve job cuts.