Kristie Painting moves to Bell Media
The former Checkout 51 VP will lead the digital sales team at the media co.
Kristie Painting has joined Bell Media as its new digital sales VP.
A sales and marketing industry veteran, Painting comes to Bell from her most recent role at mobile couponing app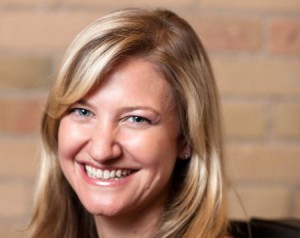 Checkout 51. She also spent more than seven years at Olive Media, leaving in 2013 as GM of sales and marketing.
In her new role at Bell Media Painting will oversee all of the media co's local and national digital ad sales, including web, mobile, tablet and app properties. Painting will work out of Bell Media's 50 Eglinton office in Toronto and report to Stuart Garvie, president of Bell Media sales.
She takes over the role from Nancy McConnell, who left Bell Media in March to become a senior project manager at Google.
This week Bell Media also announced that it has subscribed to TouchPoints, the Ipsos study on Canadian consumption behaviour that will allow marketers and agencies to better understand how to target consumers of the media company's properties.