Why Cineplex has a new brand platform
The media company's "See the Big Picture" platform is aimed at expanding awareness of its brand identity.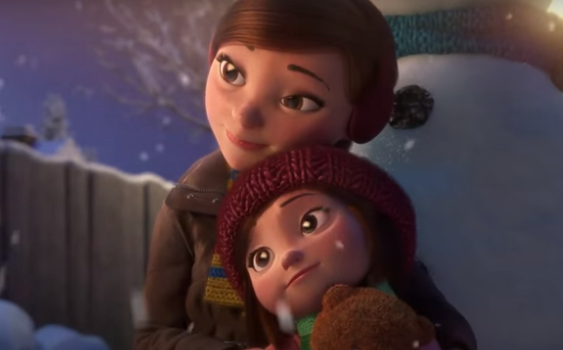 With Christmas carols playing on the radio, jolly Santas greeting kids in the malls and Canadian streets half lit up with colourful lights this may be the most appropriate time to infuse a little bit of magic in everyone's lives. That is the mission of Lily and the Snowman, a two-and-a-half minute short film that asks Canadians to create a healthier work-life balance.
The short is the first of several that Cineplex plans to roll out over the course of 2016 using a one-two punch strategy: reminding Canadians that entertainment brings value to their lives while establishing a more robust brand identity for its growing network of properties. The campaign's tagline is "See the Big Picture." 

And the big picture is this – Cineplex has been in expansion mode for several years now, growing its core theatre business through premium offerings, adding gaming and dining locations, expanding its media business through new OOH and starting an eSports business.
The media company's previous campaign tagline "Escape with Us" wasn't entirely relevant anymore, explains Pat Marshall, VP of communications for Cineplex. "The company has grown so significantly that we really needed a brand promise that reflects the overall Cineplex brand."
Marshall says the agency behind the campaign, Zulu Alpha Kilo, had a challenging task in finding a tagline that appropriately captures the spirit of the brand. "'See the Big Picture' worked well for Cineplex because it reinforced the messaging that came out loud and clear in our research, that as Canadians we do need to take a step back…to prioritize joy and entertainment in our lives."
The research Marshall refers to was conducted over the last year with help of an undisclosed external research firm, which carried out an extensive survey of Canadians and their relationship to entertainment, and the Cineplex brand.
The result of that research and a rethink around brand platform is Cineplex's first-ever integrated brand launch and also its first-ever short film. Lily and the Snowman  is about a little girl who grows up to be a too-hard working mother has a Eureka! moment, remembers the magic of creating her first snowman and realizes what the most important things in her life are: spending time with her child. 

Media for the campaign was planned and executed in-house and involves a much more significant investment than the company's "Escape" campaign. The buy is social-media dominant, with an investment on YouTube that runs from December through mid-February. The entertainment company is buying mastheads on YouTube, MSN and Yahoo during that period, and is also doign a paid-social media buy on Facebook, Twitter and Instagram through a combination of media placement as well as promotions through its own social media accounts. On Twitter the campaign is being promoted with the hashtag #SeeTheBigPicture.
In addition the company will leverage all its Cineplex assets to put Lily in front of big-screen audiences. The short will replace the feature presentation trailer during the months of January and February and messaging around the short will also be delivered to Scene loyalty-program recipients. Two other shorts, currently in production, are likely to follow over the course of 2016.
In addition the company will be running the short on the new release movie section that it sponsors on Air Canada's enRoute in-flight entertainment system.