Reach millennials through traditional media: Numeris
The measurement body's latest white paper shows that 65% of millennials avoid advertising on the internet.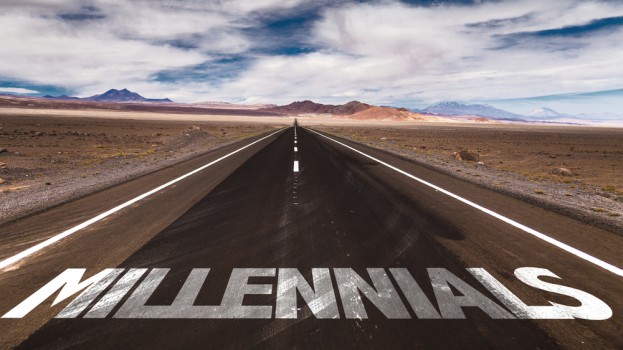 Do you wonder whether digitally native millennials have crossed traditional media off their list?
If you're in the business of buying or selling traditional media, worry no more. A new report from Numeris says that's simply not true and it has the evidence to support that view.
According to the report 8.1 million Canadian millennials watch TV and 6.8 million listen to the radio every week.
The numbers are sourced from Numeris's Fall 2015 RTS Consumer Study and its Fall 2015 Radio Diary. That data was analyzed for Numeris's new monthly "Discovering Numeris Audience" white papers, the latest of which was focused on millennials and traditional media.
So how do millennials consume media? Of course, as digital natives, they're attached to the internet, with 86% in the 18-to-34  demo going online using their smartphones every week and 66% active on social media networks like Facebook and Twitter. However, they also spend, on average, 20 hours a week watching TV and 15 hours tuning in to the radio. Many spend even more time on both mediums, 26% or 2.2 million millennials watching more than 21 hours of TV a week and 18% or 1.5 million listening to more than 21 hours of radio.
The research also shows that millennials don't have a singular focus; they watch or listen on multiple devices at the same time. For instance, 30% say they listen to the radio and 56% saw they watch TV at the same time as they browse the internet. The Numeris paper also points out that the links between traditional and new media are also quite clear. For instance 22% of millennials in the top five Canadian markets say they listened to an AM/FM radio broadcast via streaming audio in the past month, and 40% of that demo says it watched a television broadcast via streaming video during that same period. The numbers fall a little when expanded to include Canadian millennials across the country as opposed to those in the top five markets.
For buyers and advertisers, however, the Numeris findings about engagement with advertising are most relevant given this consumption behaviour. Millennials may be digital natives but they're not fond of seeing advertising on that medium. This year has seen the rise of ad blocking services and a report recently stated that 20% of Canadians use ad blockers.
These numbers confirm the prevalence of ad blocking culture. Only 13% of Canadian millennials said they clicked on internet ads in the past month and 65% or 5.4 million avoid advertising on the internet.
Numeris's first discovering audiences white paper debuted last month with a focus on on-demand viewing. That paper showed that live viewing still dominates 90% of all 2+ viewing in Canada.
Image courtesy of Shutterstock