Seeing into the future: CMDC predictions for 2016
The heads of media agencies V7 International, MEC, PHD and UM on what to expect in the new year.
As 2015 draws to a close, both agencies and clients alike are starting to plan for the year ahead.  Fred Forester, Michele Pauchuk, Shelley Smit and Joseph Leon, members of the Canadian Media Directors Council (CMDC), share their predictions for what's in store for the media landscape in 2016.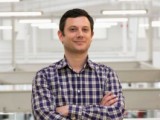 Joseph Leon (president, V7 International): Technology Drives Media and CRM Convergence
Technology has driven dramatic shifts in the media landscape over the last two years from programmatic buying to data management, attribution to personalization.
One of the most exciting developments is the ability to proactively target and engage existing customers through media channels. Pioneered by Facebook (Custom Audiences) and Twitter (Tailored Audiences), replicated recently by Google (Customer Match), other media platforms are now scrambling to deploy their own customer targeting products and stake their claim on this new media front. These solutions will no doubt feature heavily in countless media strategies in 2016.
Ultimately, the lines between prospect and customer, paid and owned, media and CRM are increasingly blurred. Success in this space will be determined by our ability to integrate effectively with our CRM partners at both agency and brand level. By leveraging customer segmentation, personalization and structured testing we will be able to unlock the wealth of engagement opportunities, from cross-selling to churn prevention and, by doing so, boldly move one step closer to an omni-channel world.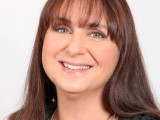 Michele Pauchuk (president, MEC): Mobile: Bringing the Real World to Life
Smartphones are becoming increasingly smarter, offering consumers the ability to unlock new real world experiences and opportunities via their devices. As complementing technologies continue to bring these capacities to life, marketers must keep pace with customer expectations and behaviors.
Proximity solutions like Bluetooth, NFC and Augmented Reality, coupled with highly accurate location technologies, activate, amplify and augment our daily surroundings. As we see with Sphero's robot ball BB-8, devices like a smartphone/tablet-controlled Star Wars droid provide more than an insight into what this year's hottest toy will be. They give us a vital look at what the (very near) future could potentially hold for proximity solutions, and how our mobile devices can go beyond entertainment and connectivity to truly help us add new layers of experience within the physical world around us.
Fred Forester (CEO, PHD Canada): TV Fights Back
Next year we'll see a full-on battle for media dominance between set-top TV and streamed TV on the internet. Two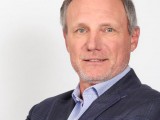 factors will drive this revolution: technology and regulation. First, we'll experience the two mediums become more similar with the development of more internet-like TV. Cable companies will invoke new IP technology which will allow viewers to order up the TV they want.  This will also help them address the new CRTC "pick and pay" regulations.
We predict cable companies will respond with addressable TV, in its truest sense, complete with ad serving. In 2016, be prepared to see the linear, live TV model begin to wane.  The one casualty will be specialty channels:  we expect to see a decrease of 30% of all category B specialty channels.
Shelley Smit (president, UM): The Death of the Website
As consumer behaviour continues to shift to a mobile, feed-driven world we are increasingly reading, watching and listening to content natively through apps, social platforms and messaging services.
As a result, media companies are beginning to focus more on building their brands in the places where audiences are
spending time – and distributing content across third party communications platforms rather than their owned websites. A new wave of syndication services, including Facebook's Instant Articles, Snapchat's Discover, Twitter's Moments and Buzzfeed's Distributed, are offering publishers new models to distribute and monetize their content.
This evolution is not only disruptive to the publishing industry, but also for the ad industry. What happens next is anyone's guess. However, it's clear that to be successful in 2016 brands and agencies will need to break the website-centric advertising paradigm. We will need to continue to redefine how to connect with people via innovative native ad models that are built to capitalize on how people increasingly consume media – within their go-to apps and news feeds.
Main image courtesy of Shutterstock