Bell Media signs with iHeartRadio
Bell Media exec Randy Lennox on the details of the deal, including expansion of the brand to live events.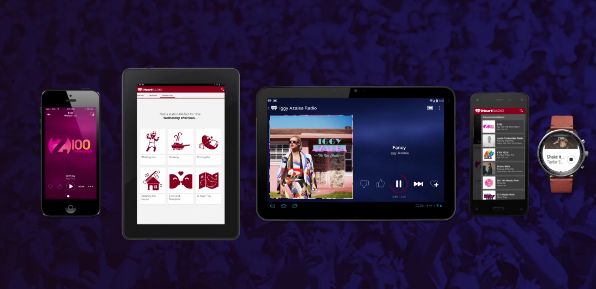 The Canadian digital radio market is set to expand in 2016 with news that Bell Media has signed a deal to bring iHeartRadio north of the border.
The long-term deal means Bell Media will serve as the local partner for the free audio streamer, creating a Canadian platform that will host content from its 106 radio stations across 54 markets. IHeartRadio is a free, ad-supported service that allows users to stream radio stations or create their own music lists. It is available online as well as through connected TVs and gaming consoles. Yesterday at CES the company announced new deals that will bring the streamer to Samsung, Apple, LG and DTS devices.
Randy Lennox, president, entertainment production and broadcasting, Bell Media, says the company chose to partner with iHeartRadio in part because of the strong awareness and subscriber base it has built over a short period of time. IHeartRadio launched in 2011 and has 80% brand awareness and 75 million registered users in the U.S.
Lennox says that iHeartRadio already has 21% brand awareness in Canada, according to research done by Bell Media. iHeartRadio has also expanded into Australia and New Zealand.
"We admired the brand and how this terrestrial group of radio stations has embraced digital so smartly and so quickly, as well as getting this brand to be so beloved," he says.
Lennox says his team believes digital radio is an underdeveloped advertising opportunity in Canada, adding he hopes the deal will strengthen radio's appeal with Canadian consumers.
"We want to develop those ad options and keep people listening in any form," he says. "It doesn't matter how people listen, just that they do."
According to 2015 numbers from MTM, the study's findings show that 37% of Anglophone Canadians streamed audio on their smartphones last year, up 68% from a study in 2014.
The Canadian iHeartRadio platform will go live in the spring or summer of this year, says Lennox. He adds that Bell Media will also be partnering with the audio company to bring music events to Canada before the end of 2016. In the U.S. iHeartRadio has hosted concerts and awards like the iHeartRadio's iHeartRadio Music Awards, iHeartRadio Country Festival and iHeartRadio Music Festival.
Spotify, Google Play and Apple Music are the other major digital music players in the Canadian market. Spotify Canada launched in the fall of 2014. After six months live in the country, Spotify reported that Canadians spent 148 minutes per day to the platform, skewing above the global average of 148 minutes. The company doesn't disclose country-specific subscriber numbers, but has 75 million active users and over 20 million subscribers globally. Rogers Communications has signed a deal with Spotify in Canada, and currently offers Fido customers two months free access to the streamer's ad-free premium service.
Google Play has also been expanding, acquiring audio streamer Songza last year and folding it into the company at the end of 2015. The company did not share Canadian or global subscription numbers at press time.
Apple Music launched last June, and is available for $9.99 a month for a single-user subscription and $14.99 for a Family Sharing plan. Subscription numbers for the service weren't available at press time.