CRTC finalizes Television Service Provider Code
The new code will come into effect on Sept. 1, 2017.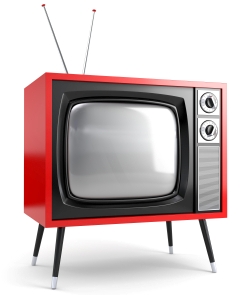 The CRTC has finalized its new Television Service Provider Code, which will come into effect on Sept. 1, 2017 and aims to govern the relationships between television service providers (TVSPs) and customers.
The code will require TVSPs to provide customers with information about their cable packages that is easy-to-understand and must include the list of channels or bundles to which they subscribe. TVSPs must also clearly communicate to customers the duration of promotional offers, the regular price once a discount ends, and obligations that are placed on a consumer if they accept a promotional offer, such as a minimum commitment period.
Other provisions include a requirement for TVSPs to provide customers with a specific time frame and information on changes relating to service charges, ensuring prices in written agreements are clear, and state whether the prices includes taxes and additional charges. The code also calls for TVSPs to give consumers 30 days notice if the price of channels, bundles of channels or rental equipment changes and it outlines new rules for trial periods for persons with disabilities. The code mandates a TVSP must offer such customers a trial period lasting at least 30 days.
Overall, the code will be implemented by amending TVSPs' conditions of licence, although the regulator urged all providers should aim to meet the standards of the code "as soon as possible."
The CRTC announced the code in March of last year as the final set of decisions issued out of the Let's Talk TV regulatory proceeding. At that point, the code was at the proposal stage, with the CRTC asking Canadians to submit opinions on a number of questions related to cable service such as what kind of information customers should receive when they sign up for cable service. Television service providers were also given an opportunity to respond to the proposed code.
The CRTC noted in its release of the code that many television service providers agreed with the suggested regulations. Some clarifications and changes were made to the code, however, following interventions from broadcasters, such as not mandating that month-to-month customers be sent "permanent" (a paper or PDF) copy of their agreements.