Juice Mobile taps Veronica Holmes to lead Canadian biz
The former president of digital at Zenith Optimedia is taking over national operations for the mobile advertising company.
Veronica Holmes has been hired as the general manager of Juice Mobile's Canadian operations.
Holmes will be tasked with leading the mobile advertising technology company's Canadian operations and developing Juice's business strategy for Canada in the new role.

Neil Sweeney, president and CEO of Juice Mobile, says Holmes brought the right balance of experience and knowledge to the company and that her relationships with industry executives will help grow Juice's business in Canada. Sweeney first met Holmes 15 years ago when she was working at Microsoft. "At the end of the day, she's a senior executive who understands digital and understands technology – that's what appealed to me about her," he says.

Moreover, Sweeney says Holmes will help the company develop stronger ties with its current client base because of the agency-based insight she brings to the table. The company, he says, is focused on building stronger ties with existing clients.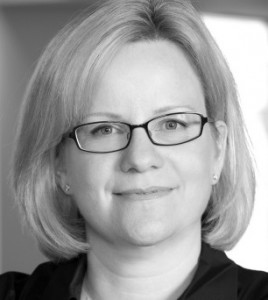 Holmes, who was most recently president of digital at Zenith Optimedia, led the agency's digital team during her five-year run there. During her time there, she worked with the buying and operations teams and also managed global Publicis deals.
As part of her digital mandate, Holmes worked on developing virtual reality, setting up a team to investigate ways in which brands could execute VR as part of their media plan.
Last year, following a string of major North American media reviews, Holmes wrote in MiC about driving factors behind 2015′s burst of media reviews, likening the trend more to marketers' FOMO (fear of missing out) than by a lack of transparency. 

Prior to her time at Zenith, Holmes spent 15 years at Bell Canada, leaving the company as VP, portal content and strategy and director, broadband & innovation, and business development.
Holmes, who started at Juice Mobile this week, reports to Sweeney.
The company has also been included in the Deloitte Fast 50 in Canada and Fast 500 in North America.