Programmatic Guaranteed now in public beta
Google's automatic ad product, which has been in testing mode for six months, can now be accessed by all DoubleClick subscribers.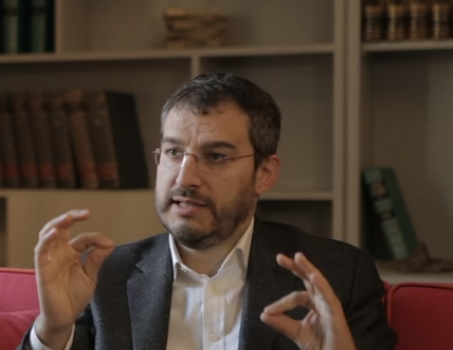 If you buy into Google's pitch for Programmatic Guaranteed, you can say sayonara to insertion orders, administrative tasks and expenses.
A six-month trial process aimed at scaling the ecosystem of digital ad sales is over and with it, Google has announced the public beta of its programmatic direct product. Participation in beta is open to all advertisers (or agencies) and publishers currently using DoubleClick and will allow clients to nab premium inventory using programmatic channels. The product, which was launched in alpha last winter, in a small number of test markets including Canada, was built in response to industry demands to adapt programmatic technology so as to mimic, as far as possible, the traditional nature of direct sales.
Over the six months since Google announced the product, it has tested it with 500 advertisers and publishers, using responses and feedback to shape the product. Andrea di Fonzo, managing director at MediaCom (pictured), worked with  Elia Blei, commercial director, digital and large markets, at Condé Nast, on a beta campaign that aimed at reducing the time spent on administrative tasks and improving operational efficiency by using Programmatic Guaranteed. By automating procedures, the duo said they saw a reduction in time spent on administrative work (operations, trafficking and invoicing) and were able to focus more on data analysis and strategy.
In October last year eMarketer estimated that programmatic spending at large would grow to over $880 million in Canada by the end of 2015, hitting $1.2 billion in 2016 and crossing the $1.5 billion mark in 2017.  That increase matched another trend forecast by the researcher, that overall digital display spend will also increase from 48% in 2015 to 58% in 2016 and 66% in 2017.
According to the same eMarketer report, programmatic direct spending in the U.S. was expected to reach $8 billion, about 50% of total programmatic display ad spend.
Using Programmatic Direct, advertisers can reserve space and also access premium inventory applying cross-campaign needs while managing frequency.