SendtoNews pacts with NBA
The sports content distributor has teamed up with the basketball association to extend its content archive ahead of the first-ever Canadian-hosted NBA All-Star Game.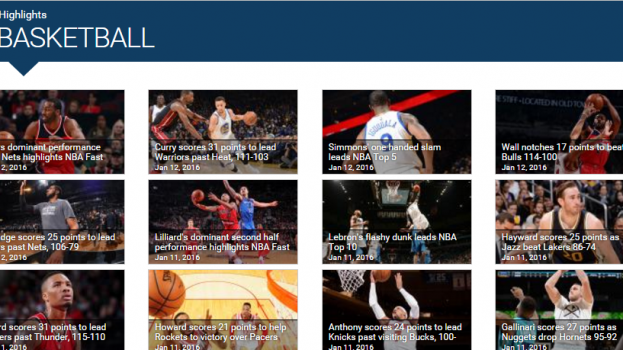 Expanding its access to the sports-fans market, SendtoNews has pacted with the National Basketball Association (NBA) to syndicate digital highlights from its games across its network.
The timing of the deal for the company, which distributes and monetizes sports video highlights, coincides with the arrival of the NBA All Star game to Canadian shores. This February marks the first time in its 65-year history that the event will take place in Toronto. Publishers will be able to access the SendtoNews syndicated content through a range of video player tools.
The agreement also includes WNBA and NBA-D League digital video highlights. Those highlights will be sent out to 1,400 publishing partners (newspapers, radio stations and television channels) across North America. In Canada, its partners include the National Post and Globe and Mail. 

In addition to the NBA, SendtoNews has standing agreements for content rights with NASCAR and the PGA Tour. The company has also expanded its exclusive distribution agreement with the MLB, which it first signed in July 2014, following the success of viewership after the Blue Jays' performance. That success also resulted in the Canadian Hockey League, the American Hockey League and the ECHL partnering with SendtoNews to share game highlights with local media sources.
Registering 62 million monthly unique digital views on over 200 news sites, the network is top-ranked in Canada for total sports videos, according to comScore stats provided by the company.
SendtoNews is currently working with Canadian brands to advertise their content on NFL Playoff and SuperBowl 50 videos that cover NFL game highlights for all mediums. Game highlights can already be seen on the National Post, for example. Opportunities for advertisers exist for pre and post game coverage, interviews with players, top plays and so on.
The Super Bowl 50 will be aired on Feb. 7. Last year the event pulled in 15.7 viewers across the SendtoNews network.