Big data: What the Corus-Shaw merger might mean
Industry insiders discuss the necessity of the deal and its potential impact on access to research, insights and data.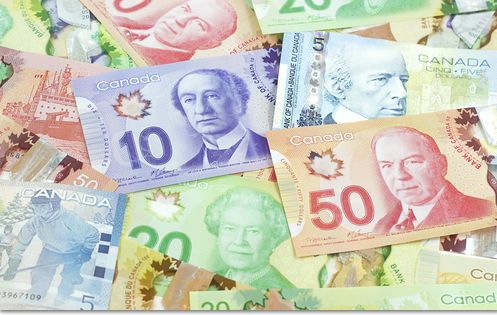 The word "consolidation" may be cringe-worthy but it might also be the only way to post a successful bid for survival in a Darwinian race to grow in a media world sans boundaries.
That's how industry veterans are responding to Corus's takeover of Shaw Media, which hit the airwaves news early morning yesterday.
"Five years ago it would have been a very different story," says Cathy Collier, CEO, OMD, referencing the speed of change in the media industry and the growth of global players like Facebook and Google. "The competition has changed. [Corus and Shaw] have to take a global view."
The resulting merger of assets, which cost Corus $2.65 billion, will see Corus and Shaw dominating the women, children and family entertainment market, solidifying its control over that sector and also decreasing the ability of media agencies to negotiate in cross-platform deals. The deal saw Corus, not Shaw Media as earlier expected, driving the takeover. That means that, in addition to their collective market strengths, the companies' investments into research and analytics will boost their offering to advertisers.
"Corus and Shaw can now focus on what they do best, and in doing so, they drive out their non-value added costs and, more importantly, the distractions of trying to be in both the content and distribution business," says media consultant and former ad exec Tony Chapman. "Their trump cards will be single-minded focus and 'speed to market' while Bell and Rogers will continue to offer a fully integrated model."
A statement announcing the deal carefully noted Corus's differentiated market offering from the other two big players, Bell Media and Rogers Media. That, says Melissa Kotsopoulos, group director, trading and analytics, broadcast at PHD, is evidence of a change in mentality around competitors. "All the broadcasters are realizing that they will have a better chance of survival if they work together."
But what other impact will the resulting deal have for the media business? After all, analysts say, Shaw had taken the lead on investments in data collection and on addressable TV, providing return path data from its set-top boxes. It also has an addressable TV test out in market with Cogeco.
While some analysts worry about what will be lost in the transfer of those assets as part of the deal, Kotsopoulos feels that the two can now combine their research and data strengths to give advertisers greater insights.
Corus is known in the marketplace for its research-heavy consumer insight reports, which include an annual in-depth market study on womens' consumption behaviour, as well as one on millennials. Shaw Media hadn't invested in this type of research.
Shaw Media, on the other hand, is analytics-heavy. The company now offers buyers video-on-demand as an additional selling feature, says Kotsopoulos. It has also worked on addressable TV and its return path (set-top) data from the set-top box was an extra feature for buyers looking for insights on how programming is consumed and by whom.
Given that  Shaw Media was more advanced in its undertakings with addressable TV and next generation platforms, she was surprised by the reversal of takeover that saw Corus Entertainment, not Shaw Media, in the driving seat.
Nicole Brown, VP, head of AV investment at Carat, agrees, but adds that Shaw Communications' purchase of Wind at the end of last year now makes sense.
The growth in the landscape of global digital players probably explains why this deal comes in 2016, and not earlier. "The growth of video, while not impacting TV viewership numbers per se, is definitely affecting TV budgets."
In a press conference on the deal yesterday, Doug Murphy, president and CEO at Corus Entertainment suggested otherwise. "I would say it's fairly recent. We had an opportunity and realized it was the right one to move decisively. It was a very thorough and disciplined turnaround."
Murphy also noted that pending shareholder approval, the deal is likely to close by end March, early April.
With files from Val Maloney.
Featured image courtesy of Shutterstock