Shaw Communications prepares for 'pure play' future
The company posted a 2.2% increase in operating income to $1.42 billion while net income fell to $218 million.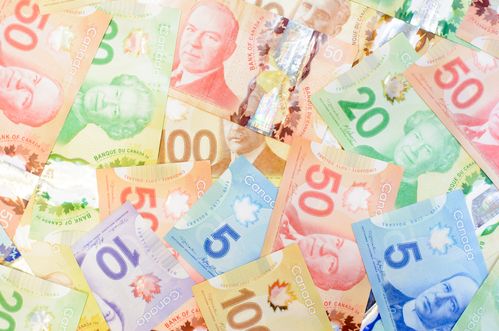 Following the announcement about its Q1 results for the period ending Nov. 30, 2015, executives at Shaw Communications made a case for the company's future as a "pure play" communications network. The results, which show Shaw posting a 2.2% year-over-year increase in revenue, come just as the Alberta-based company announced the sale of its Shaw Media division to Corus Entertainment (in which Shaw Communications is a majority shareholder).
While overall sales at the company were up to $1.42 billion over the same period last year, net income for the quarter fell to $218 million from $227 million year-over-year. The loss in net income also resulted in a year-over-year decrease earnings per share, with that number falling from 0.46 to 0.43 per share. Those numbers were attributed to high income taxes and amortization but were offset by the increase in operating income.
In a call with investors and shareholders, the company's COO Jay Mehr acknowledged that Shaw Communications had suffered losses in its cable subscriber base due to the recession in Alberta, following an analyst query on the loss of 31,000 residential TV subscribers overall. Some of those losses, Mehr stated, were due to camps in the northern part of the province being shut down, which accounted for numerous camp-based subscriptions that were packaged together at rates much lower than regular subscription rates.
Mehr used the call as an opportunity to present a case for a shift in strategy at Shaw Communications, as it moves away from its previous vertically integrated position to carve out a space for itself as a specialized pure-play network. He noted that since the company first acquired CanWest properties in 2010, the media regulatory environment  had changed to reduce the advantages of BDUs and those for a vertically integrated business. However, given the Shaw family relationship between Shaw Communications and Corus Entertainment, he said that that the change would result in a "vertical relationship" given that the communications company has expansive agreements with the media companies.
Free cash flow for the period also saw a fall of 10.4% to $173 million but both Mehr and Vito Culmone, chief financial officer at Shaw Communications, noted that that the $2.65 billion sale of Shaw Media would free up cash flow and give Shaw Communications access to funds to pay off its $1.6 billion acquisition of Wind Mobile. Free cash flow is estimated to range between $665 and $680 million once the sale is through.
On the consumer side of the business, RGUs (subscribers) were down 43,750 this quarter, significantly lower than the number of losses (76,035) in the fourth quarter of the previous year. However, Mehr noted that the situation in Alberta is "real" and that the company is working hard to maintain, as far as possible, its subscriber base there. Over 22,000 telephone lines were lost as subscribers responded to the unbundling of telecom services. However, the company saw a gain of 9,433 internet subscribers.
Investments at Shaw Communications include the recently announced launch of FreeRange TV, which is aimed at enhancing the mobile viewing experience for its customers. Mehr said that the company was open to growing FreeRange TV, which is currently a free service to its subscribers, outside its subscriber base. Plans to invest in expanded bandwith will roll out through the year in major urban areas and expand to more rural areas in 2017.
Image via Shutterstock