Postmedia combines newsrooms, cuts jobs
Approximately 90 people are out of a job as the media co combines newsrooms in Vancouver, Ottawa, Calgary and Edmonton.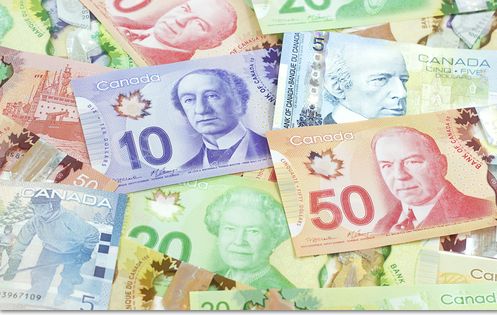 Postmedia is making quick business of last week's announcement that it plans to accelerate cost-cutting measures.
Today, the publisher announced it is combining newsrooms in all markets where it has two publications and creating one national sports writing team.
The decision will see an impact in four markets, namely Ottawa, Vancouver, Calgary and Edmonton, each of which had existing Postmedia titles when the media co acquired Sun Media's English newspapers last year. Approximately 90 jobs will be cut as a result of the decision, a Postmedia representative confirmed to Media in Canada. However, no titles will be closed.
The cuts represent about 8% of Postmedia's total editorial staff. They include 35 jobs in Edmonton, 25 in Calgary and 12 in Ottawa, as well as a few at the National Post and in other markets related to the creation of the national sports team.
The cuts are related to the $30 million in cost savings announced last week, according to the company's representative.
Under the new structure The Calgary Sun and Calgary Herald will now be edited by Jose Rodriguez and The Edmonton Sun and Edmonton Journal by Lorne Motley, according to an internal memo from Paul Godfrey, CEO at Postmedia. Rodriguez was previously editor at the Calgary Sun, while Motley was previously at the Calgary Herald.
A search is underway for a new editor who will be responsible for overseeing The Ottawa Sun and Ottawa Citizen and the senior editorial team under the leadership of Rob McLaughlin will operate The Vancouver Sun and The Province. McLaughlin was previously regional VP, editorial for Western Canada at Postmedia.
A rewrite desk will be built in each city to ensure the "right voice and content makes it to the right brand and platform," said Godfrey.
Bev Wake, senior executive producer, sports at Postmedia will lead the new national sports team, which will have writers in each of Postmedia's markets.
As part of the cuts, Postmedia will be introducing a buyout program in Vancouver and Ottawa newsrooms over the coming days.
Tuesday's news follows a string of weak financial reports showing that the company continues to lose advertising and subscription revenue. Last week's first quarter report had the company posting revenue of $147.4 million, a decrease of $22.2 million compared with the same three-month period last year.
That revenue decline, which excludes Sun Media titles, was primarily due to a decrease of print advertising revenue of $16.4 million (17.6%). Postmedia also experienced a drop in print circulation revenue of $3.2 million (6.7%) and a dip in digital revenue of $ 1.4 million (5.7%) for the quarter.