The year that was meant to shine the spotlight on VR
Experts discuss limitations to the use of virtual reality in media executions in 2016.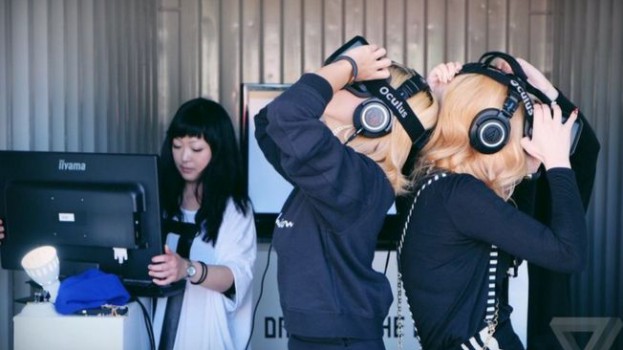 Imagine this: You run a travel company and you want to execute a nation-wide campaign to draw attention (and ultimately bookings) to your island destinations. It's the middle of winter, the snow is thick on the ground, and you know that the moment is right to hit people with an island-destination campaign. What better way to hook the cold and miserable than transporting them south, virtually? One pair of  goggles and they've escaped to Mexico, where, with a little "gogular" support, they'll practically be able to feel the soft sand depress under bare feet. After that ride, everyone will want to go to Mexico.
Sounds like a no-brainer, right? After all, Deloitte Global's annual "Technology, Media & Telecommunications" report anticipates that 2.5 million VR headsets will be sold this year, in addition to 10 million game copies, marking the first time that revenues for the industry will cross the billion dollar mark.
But hold your horses. Despite the excitement and the energy behind VR (following the spotlight on the technology at this year's CES show), 2016 isn't likely to be the year it bursts into the mainstream, with most engagement expected to be driven by its core community of serious gamers. The cost of the highest-end technology, a shortage of content and a disconnect between headset data capacity and the average personal computer  means that VR's golden era isn't close on the horizon.
From an advertising point of view, media buyers say, VR executions have to fit the brand's personality and extend its relevance to consumers. And since VR executions aren't poised to achieve scale yet, the technology will likely be more appropriate for small experiential executions for now, such as events or retail.
Sean Dixon, director digital at OMD, says virtual reality is currently in a media no man's land. "The real challenge with it is a chicken and egg situation where people won't invest in it because it's not established but people won't want to help establish it because it doesn't yet have a market."
For comparison, one can look to augmented reality (in which a digital image can be overlaid onto a camera's viewfinder for a 3D-style experience), which didn't even require fancy tech, just a smartphone. A July 2015 report from the Canadian Marketing Association, LoyaltyOne and Humber College, showed that only 4% of marketers in Canada have implemented an augmented reality strategy, let-alone a virtual reality strategy. That number, according to the study, is expected to go up to just 7% in 2016.
However, the VR market is growing. Two industry reports forecast a gigantic increase in the sale of VR headsets over the next few years.
According to a forecast report from CCS Insight, between 2015 and 2018, the global AR and VR market will see 24 million AR and VR device sales, compared with 2.5 million device sales in 2015. That report also states that 90% of those sales are expected to come from lower-priced headsets like Google Cardboard and Samsung Gear.
Research firm Tractica has also forecast industry's growth. Based on the number of headsets in market and growth of content produced, it estimates that revenue from VR would hit $22 billion industry by 2020. By that time 76.7 million more headsets will be sold, bringing the market total to 200 million.
Currently, Google and Samsung have products in market. The Samsung Gear, retails in Canada for $139 and the Google Cardboard, a foldable cardboard contraption that the user slips their VR-capable Samsung phone into, sells for $25. The sector's most glamorous, true-blue VR headset, the Oculus Rift, was expected to debut in March this year, will be available to customers in June at the whistle-worthy price tag of over US$600 (currently over $850 here).
There's also the soon-to-be released PlayStation VR experience that hasn't yet been publicly priced though estimates that were leaked (but were later rubbished by PlayStation) are cardiac-arrest high and target serious PlayStation users.
What does all this mean for advertisers? Industry insiders say the potential to use VR exists for some clients but it's not yet scalable.
"There is a lot of catch up – the content and cost of technology. [Both the cost and the content] are way behind what people see the potential for in VR," says Dixon.
Veronica Holmes, general manager at Juice Mobile and former VP at ZenithOptimedia, has been watching the VR space or some time now and says she has "cautious enthusiasm" for VR's popularity in 2016. She says that we will most likely see lighter executions of VR in 2016, namely more in 360 video. Since the launch of 360-capability on YouTube last year, 360 video has become a cost-effective option for certain types of advertisers.
After all, the cost of VR production is still very high, says Holmes. "Only some brands will spend that kind of money."
In the meantime, VR will continue to be used for add-on executions like the following two examples from last year.
Cineplex Entertainment created a free VR execution the film Insidious 3, which gave viewers a chance to experience fear and horror on a personal level by being inside one of the scariest scenes in the film.
And later in the year, a PHD-executed campaign for the University of New Brunswick saw 10,000 Google Cardboards being distributed to potential students at a trade show to encourage students to "visit" the UNB campus in a virtual way.
In the long term, changes in technology and cost will impact the ability of advertisers to employ virtual reality at scale, says Dixon.
As the bleeding edge gets pushed further and further out, phones could have immersive capability built into them, Oculus Rift would be affordable for mass adoption and VR studios would be churning out content that won't cost a fortune. But not just yet.