PopSugar signs exclusive deal with Crucial Interactive
The U.S.-based media and e-commerce co reaches millennial women through a positive and action-oriented content approach.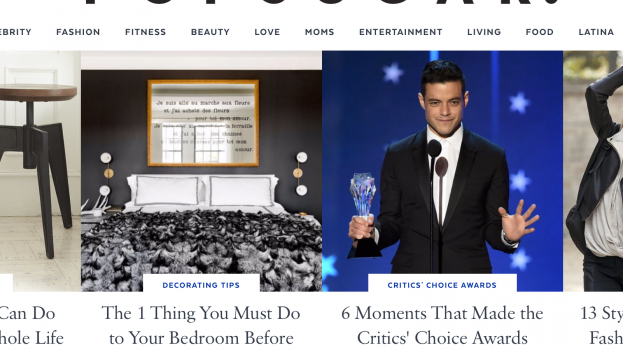 San Francisco-based PopSugar Inc. has appointed Toronto-based Crucial Interactive as its exclusive representative in Canada.
The deal expands Crucial Interactive's access to the Canadian millennial women. Last year the digital media and tech company, which owns the advertising platform Contobox, also signed an exclusive deal with Allrecipies.com to represent its site in Canada. The deal includes representation for the company's PopSugar and ShopStyle properties.
Prior to this arrangement those were represented in Canada by Transcontinental Media.
The media company, which launched first as a digital content publisher of the PopSugar site in 2006, developing content about fashion, health and entertainment targeted at millennial women, later expanded to include two other properties: a related fashion search engine, ShopStyle, which drives retail sales through its centralized shopping platform and a subscriber-based site of curated style items. Collectively the sites see about 4.5 million unique monthly visitors from Canada, while ShopStyle site reaches a fashion community of 380,000 Canadian women, according to the company.
Globally, PopSugar sees about 85 million monthly unique visitors to its sites.
Brad Alles, GM, SVP sales at Crucial Interactive, noted that company's mobile-first approach coupled with its unique content-cum-commerce approach is successful because of its positive-marketing approach.
Rob McLoughlin VP, consumer research at PopSugar Inc., says the company develops regular research reports and info through its research platform called PopSugar Insights. Those insights, which are based on a combination of internal and external research, are focused on "really understanding [millennial womens'] digital usage, their buying behaviours, their attitudes and opinions."
McLoughlin tells MiC the company's mission is to be positive but action-oriented. "You get a few minutes with your mobile phone while you are on the go or while you are on the couch, creating me-time, time where you are trying to achieve something by consuming content."
The company's research showed that millennial women seek three core emotional connections: entertainment, information and inspiration. PopSugar aims to deliver on all three fronts with content that is light and entertaining, content that is useful like a recipe or a fitness routine, and access to inspiration through its influencer network, says McLoughlin.
"We try to aim to do this every single time. We try to merge all three emotional connections at once with a packaged deal."
Eileen Carty, EVP, brand partnerships at PopSugar., says the company shares "similar ambitions" with Crucial Interactive and that the partnership is aimed at unlocking "the potential for Canadian brands to be part of our users' everyday lives."
PopSugar and Shopstyle can be bought programmatically through Crucial Interative's private exchange, Crucial PX.