CTV scores on Sunday with NFL and X-Files
AFC and NFC Championship games and the return of Mulder and Scully drew big numbers to the network on Sunday.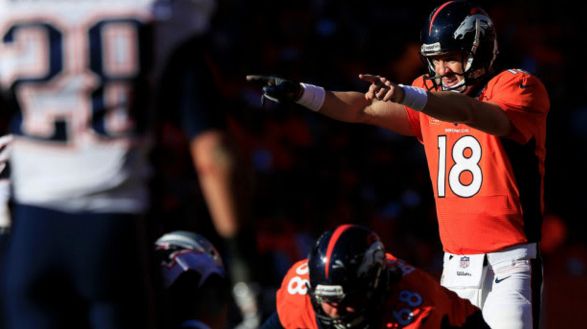 The programming gods aligned for CTV on Sunday, as the network aired the AFC and NFC Championship NFL games, followed by the first new episode of The X-Files.
Sunday afternoon's AFC Championship game between Tom Brady and the New England Patriots versus Peyton Manning and the Denver Broncos on CTV and RDS drew an average audience of 2.8 million viewers (2.4 million on CTV, 330,000 on RDS), up 30% over last year, according to Numeris numbers from Bell Media. Audiences peaked late in the fourth quarter as the Patriots drove for the end zone with 45 seconds left in the game. Spoiler alert: the Broncos won and will move on to the Super Bowl on Feb. 7.
The afternoon NFC Championship saw an average audience of two million tuning in (1.8 million on CTV, 170,000 on RDS) to see the Carolina Panthers win decisively over the Arizona Cardinals.
Super Bowl 50 will air on Feb. 7 on CTV from San Francisco, with a half-time show featuring Cold Play and Beyonce. The game is set to be the last that CTV will air with simultaneous substitution, according to a Let's Talk TV ruling from the CRTC.
Sunday night saw the return of Mulder and Scully to CTV, with part one of the two-night premiere of The X-Files. The show was watched by an average audience of 2.4 million on CTV. Part two of the premiere aired Monday night at 8 p.m., with ratings to be released later today.
The next four new episodes of the rebooted X-Files will air Monday nights at 8 p.m. on CTV.