Metro inks deal with Montreal's transit authority
TC Media has entered into a five-year contract with the Societe de transport de Montreal to exclusively distribute the newspaper to commuters riding its trains.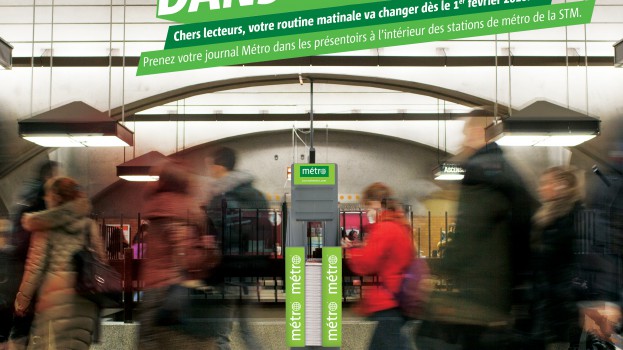 TC Media has signed an exclusive, five-year deal with Montreal's metro authority to distribute the Metro newspaper to commuters on its transport network.
Through the deal, which will be in effect on Feb. 1, Metro newspapers will be available on 320 stands spread across the city's 68-station network, as well as in 1,000 other locations across the city, including heavily trafficked food courts, 95 McDonald restaurants and the city's international airport.
As part of the deal, STM will develop a page of content for each daily edition of the newspaper.
Metro turns 15 years old this year and began its partnership with the transport authorities upon its launch in 2001, through an exclusive 10-year contract. That contract passed over to the Sun Media Corporation and the 24 heures newspaper in 2010.