DQ dips into business with Cineplex
The Toronto-based co's digital media arm has nabbed the contract for in-store signage in Dairy Queen locations across the U.S. and Canada.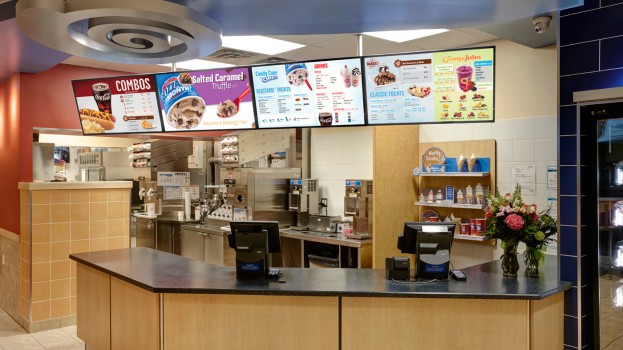 Quick-service retailer Dairy Queen has inked a deal with Cineplex Digital Media for the vendor to handle all of its in-store digital merchandizing. The deal includes all DQ properties across the U.S. and Canada.
Janna Rider, director of digital merchandizing at American Dairy Queen, noted in a press release that Cineplex was a natural partner given the retailers focus on broadening its digital merchandising initiatives.
As part of the deal, the retailer will use Cineplex's CMS software to manage its digital menu board network. This will allow the company and its franchisees to access the company's in-store digital marketing program from a single source.