Corus enters event business
The media co is launching the new division with CMT Music Fest this July.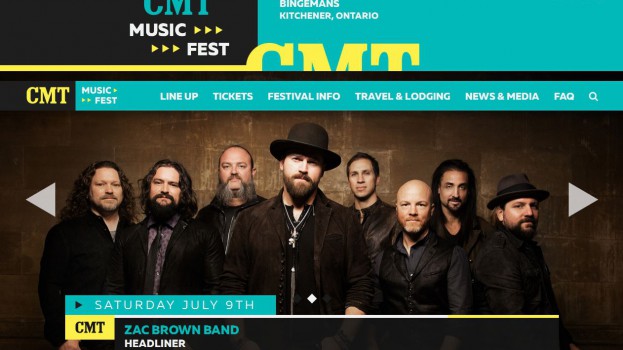 Corus Entertainment is on a roll. This morning the media co added to its string of announcements for 2016, with news that it is launching an events division.
Corus Live creates a new revenue stream for the company, and will leverage Corus' TV, radio, digital and production arms together for live events across Canada.
The media co has previously hosted events through its kids properties with Big Day Out. Last fall's event was presented by Sunwing.ca.
A release on the new division says each event will leverage one of Corus' brands. The first will be CMT with the launch of CMT Music Fest. The two-day event will take place July 7 to 8 in Kitchener, ON, and will be headlined by Eric Church and the Zac Brown Band. No sponsors have been announced for CMT Music Fest.
Corus Entertainment began the year with news of its plans to acquire Shaw Media. The CRTC has called for the public to weigh-in on the merger, with comments being accepted until Feb. 15.