RBC's hunt for Canadian Olympians
The bank's five-year partnership with the CBC and the COC aims to discover new world-class athletes, while growing awareness of its brand.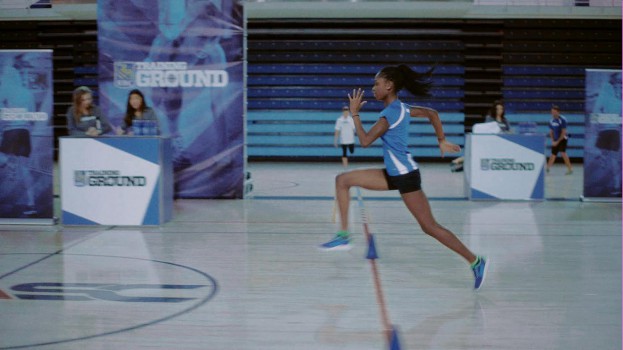 RBC is hoping to extend its support of amateur athletes beyond the Olympic years, with a new digital and broadcast partnership.
RBC Training Ground, announced yesterday, is a five-year commitment between the bank, CBC/Radio-Canada, the Canadian Olympic Committee and the Canadian Olympic Foundation.
At four events across Canada (Halifax, Montreal, Toronto and Vancouver) in February and March, young athletes (between 14 and 25) can apply online to participate in tests of strength, speed, power and endurance, in an effort to gauge potential to become an Olympic-level competitor.
Public relations will be a key focus of the campaign to spread awarness about the program and to encourage athletes to sign up. Stellick Marketing Communications is working to set up interviews with RBC Olympians on radio, TV and in print. As part of the PR effort, NSOs will be informing stakeholders about the opportunity.
RBC has partnered with Mosaic for the event execution and amplification, BBDO on some of the ideation and M2 on media.
For its part, CBC will be creating three- and five-minute vignettes of the events as part of its Road to the Olympic Games coverage. The stories will also live on an RBC Training Ground microsite.
There will be 100 competitor spots open per event and up to 10 competitors at each will be eligible for additional assistance such as funding, resources, coaching or mentorship. The top four performers will be sent to Rio de Janeiro this summer to attend the 2016 Olympic Games. Rather than just a holiday to win, the trip is meant to serve more as a kind of athlete acclimatization for the young competitors, says Matt McGlynn, director of sports brand marketing at RBC.
RBC has been a corporate sponsor of the Canadian Olympic Team since 1947. With Training Ground, the idea is to have a strong marketing lead-up to the Games, as well as build a lasting, dynamic program outside of just Olympic years, he says.
Outside of being a marketing vehicle only, the brand is hoping to play a part in identifying Canadian athletes with the potential to compete for the country on the Olympic stage, McGlynn says.
There won't be any product integration, such as for a specific credit card or account, in the content at this point, but RBC is looking at options closer to the Games, he says.