CTV gears up for Super Bowl 50
The field is set in California, but next year's impending simsub decision is weighing heavy on the minds of industry members heading into this weekend's game.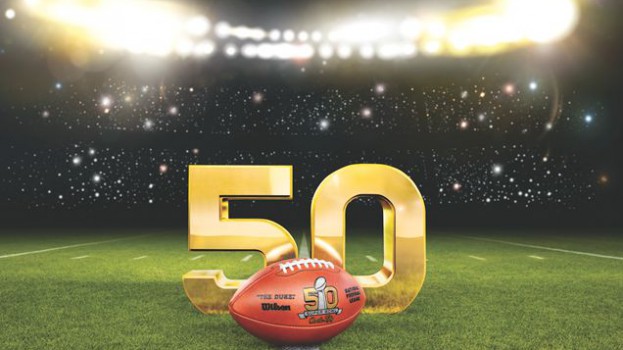 Though the Super Bowl is marking its 50th anniversary this Sunday, the Canadian ad and media community is more focused on another milestone – the potential for it being the last game with simultaneous substitution (simsub) in the country.
CTV has released broadcast plans around Super Bowl 50 weekend across its platforms. On Sunday the broadcaster will play host to more than seven hours of coverage beginning at 11 a.m. on CTV and 5:30 p.m. on RDS, with additional coverage on TSN and TSN Radio and online at CTV.ca. Super Bowl 50 starts at 6 p.m., with the Carolina Panthers taking on the Denver Broncos, as well as a halftime show featuring Coldplay and Beyoncé.
Labatt Breweries of Canada returns as presenting sponsor of the game, with Nissan Canada and Toyota Canada both on as returning sponsors. Automotive, financial and CPG are the primary categories of advertisers rounding out the roster during this year's game on CTV, with new spots coming from Hyundai Canada, Mazda Canada, Volkswagen, President's Choice Financial, Scotiabank and Sunlife Financial.
Industry estimates peg 30-second spot rates at about 2% to 3% higher than last year's numbers. CTV declined to disclose pricing.
The coveted post-Super Bowl slot has been given to a new episode of DC's Legends of Tomorrow, followed by a special edition of The Late Late Show with James Corden on CTV Two.
New stats from Google Canada show that Canadians continue to tune into U.S. ads from the Super Bowl online, with game-day ads on YouTube representing 840 million minutes of watch time in 2015.
That so many minutes of U.S. advertising is being watched online already is part of the argument from the industry against the CRTC's January 2015 decision to end simsub in Canada starting in 2017.
Industry response to the CRTC's decision, which would cost the broadcaster an estimated $7.8 million in Super Bowl dollars for the game day broadcast alone, has been ongoing.
Michele Pauchuk, president, MEC Canada and chair of the CMDC says the CRTC's decision is baffling on many levels because it essentially gives away access to one of the biggest reach vehicles for the year because of 100 complaints to the CRTC from people who want to see the U.S. ads on TV.
"We'll be giving away that opportunity for [advertisers] to reach that audience to U.S. clients who aren't even paying for the rights," she told MiC yesterday. "They're getting some awfully good opportunities for free. I think what bothers me the most is that it felt very arbitrary to pick one thing and really focus on it. To make this decision for about 100 complaints, especially when people can go online and see the ads."
Even more significantly, points out Michael Neale, CCO, MediaCom Canada, changing viewership patterns have made the Super Bowl a more valuable property than ever. Critically, ads shown during the game lead to spikes in search and social for clients that buy spots during the game.
"It's a calamity to be deleting the commercial opportunity for the top TV broadcast of year for Canadian advertisers," he says.
Perry MacDonald, SVP, English television and local sales, Bell Media, says the CRTC is simply taking money out of the Canadian economy and putting it into the U.S. with the decision. He notes that in addition to the paid Canadian ads that play during the game, last year's Super Bowl was also an opportunity to place $4 million in promotions for Canadian programming.
Bell and the NFL have not yet been granted a leave to appeal with the Federal Court of Appeal (FCA) on Dec. 15 around the CRTC's most-recent simsub document, which was released last November. Both Bell and the NFL were granted appeals for their previous applications earlier in 2015 with the FCA.