HuffPo taps HRH to launch new editorial initiative
The Duchess of Cambridge will guest-edit a global series on children's mental health, as HuffPo seeks new issues-engaged audiences.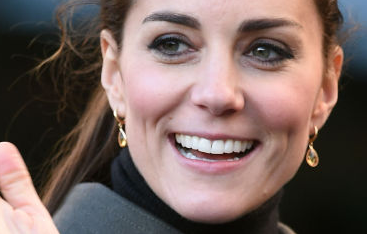 Will digital eyeballs that glue themselves to images of celebrity also be drawn to the more serious writings of Prince William's better half?
On Feb. 17, Her Royal Highness the Duchess of Cambridge will debut as guest editor for Huffington Post's #youngmindsmatter series, a global-facing initiative that is bringing focus to the growing mental health problems facing children worldwide.
The series is a first of its kind for HuffPo, spanning 15 editions across Commonwealth markets, each executed alongside complementary content developed by each market. The media company has not executed a global editorial campaign of such scale in the past.
Although celeb-penned series overall aren't new to HuffPo, this series reflects a new direction and concept at Huffington Post, says Kenny Yum, managing editor at Huffington Post. 
"Our brand of great journalism is based on finding solutions, not just looking at an issue as a problem," says Yum. If the strategy works, he says, Huffington Post will be rolling out more of these kind of solutions-based packages.
The #younglivesmatter package has the Duchess, more informally known as Kate Middleton, in the driving seat. As guest editor she has commissioned a series of stories (video, text and photographs) to help document the state of mental health. Those stories will appear on the site on Feb.17 and she is expected to be the lead on editorial content on Huffington Post for two days following the bowing of the series. The content will appear across the digital media company's editorial sections, specifically politics, lifestyle, style, its feature-driven What's Working section and its recently-acquired parenting channel.
Canadian content around the topic will be developed by an in-house team of editors, with bloggers and guest writers being on-boarded as required.
The move targets a psychographic of people concerned with chidrens' issues, since the focus of the editorial work covers children between the ages of four and 10. However, it will have a strong lifestyle component and much of the content will be shared on the parenting channel.
The publisher is offering customizable opportunities for advertisers to align with the package, with AOL's content studio taking the lead on driving sales for the initiative. 
Huffington Post has been growing its content offerings over the last several months. Last year it unveiled Outspeak, an online journalism network for citizens, in collaboration with digital video network Broadband TV. Earlier in May it launched two new verticals in Canada, HuffPost Canada Parents and HuffPost Quebec Style.