ICYMI: Grease is the word, Big Brother Canada returns
In case you missed it: Grease: Live drew big numbers, Big Brother Canada is back in March and SiriusXM is all about the Super Bowl.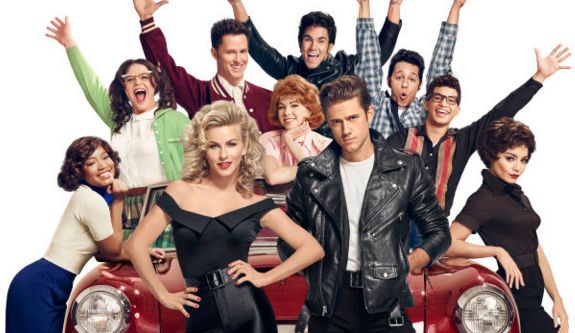 Grease: Live draws big numbers
Sunday night's three-hour live broadcast of iconic musical, Grease: Live drew an overall audience of 1.7 million viewers on CTV, according to Numeris numbers from Bell Media.
Overall, 6.3 million Canadians watched the show at least in part, and it was the top program for women 18 to 34 and 18 to 49 for the night. Average viewership to the show peaked at 2.37 million viewers during Sandy and Danny's dance solo "Born to Hand Jive."
Competition Bureau green lights Shaw's Wind Mobile purchase
The federal body has issued a no-action letter, indicating that the $1.6 billion deal does not decrease competition in the market. Since Shaw had no ownership of wireless assets, the bureau noted that the two companies were never in competing with one another.
Big Brother Canada returns in March
Shaw Media has announced the return of Big Brother Canada. The fourth season of the show will premiere Wednesday March 2 at 9 p.m. on Global in its new timeslot. Weekly episodes will air Wednesdays as well as Thursdays at 8 p.m. and Sundays at 7 p.m. Big Brother Canada After Dark also returns Friday, March 4 at 3 a.m. on Slice.
SiriusXM Canada's Super Bowl week
The audio entertainment company will be airing 10 broadcasts of Super Bowl 50 in eight languages this weekend. In the run-up to the event, the audio company has a series of Super Bowl-focused programming, with live shows hosted by personalities like Jamie Foxx and Jenny McCarthy.
This weekend's content will be aired, as well as streamed online on its audio sites, and listeners will be able to pick up performances during the game break by Coldplay and special guests on its channel 28, also known as The Spectrum.
In addition various channels will have live red-carpet interviews ahead of Saturday's annual NFL Honors event to celebrate the best players from the 2015 season.
Metro Ontario is back at Winterlude

Ottawa's celebrated Winterlude program has an official sponsor on board. Metro Ontario will sponsor the two-week festival, which began on Jan. 29 and runs through Feb. 15. The program will see 800 people as part of its volunteer program that supports the festival's many activities.
As part of its sponsorship, the grocer will light up "thank you" boards in Metro stores in Ottawa and hand out pins with the same message to show appreciation for the city's many volunteers. On-site activations include an ice cafe in Confederation Park, which will be open to the public through the weekend as well as on family day.
Corus Radio continues sponsorship of RBC Bluesfest
The outdoor music festival will see Corus Radio back on as exclusive radio sponsor as part of a partnership that will run through 2021. The event in Lebreton Flats, Ottawa runs between July 7 and 17.
The sponsorship will see coverage of the event on Jump! 106.9 and boom 99.7 and also includes Corus' presence at listener lounges at the event. Corus radio listeners will have an opportunity to win access to VIP event venues through on-air contests.