TSN gets a 'super' platform
Bell Media used last night's big game to launch a new national marketing campaign highlighting its diverse sports coverage.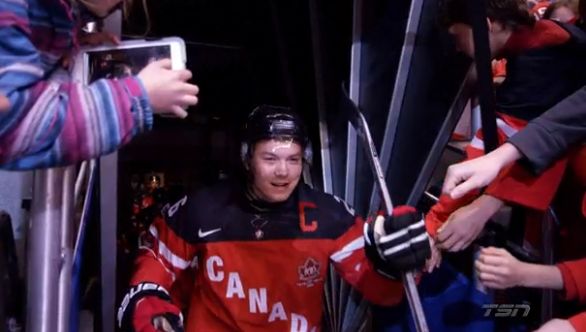 Last night Bell Media used its Super Bowl broadcast to launch a new marketing platform for TSN that calls attention to the numerous championships that the sports channel airs.
The campaign has the tagline "Champions Live Here," and was launched with a 60-second commercial that aired throughout the Super Bowl. With creative and media done in-house at Bell Media, the campaign focuses on the championships that TSN plays host to, including the NBA Finals, Grey Cup, FIFA World Cup and ATP World Tour .
The goal of launching the campaign during last night's Super Bowl was to use the NFL championship game, traditionally the most-watched TV program of the year in Canada, to shine a light on the other championships that TSN has available, says Jon Arklay, SVP, Bell Media agency and brand strategy, Bell Media. 

In the coming months the multi-platform campaign will be placed in heavy rotation across Bell Media's TV, radio, digital, OOH and social media platforms.
Showcasing the diversity of TSN's sports schedule is the latest move to differentiate its offerings from those of rival Rogers-owned network Sportsnet. The two will be increasingly promoting their differences ahead of the introduction of pick-and-pay TV packages later this year.
No information is currently available on how either network will price its channels when the new regulations come into effect.