GroupM wants more from Canadian publishers
In keeping with advertiser demands for more transparency, the agency is bringing a 100% viewability standard to the market.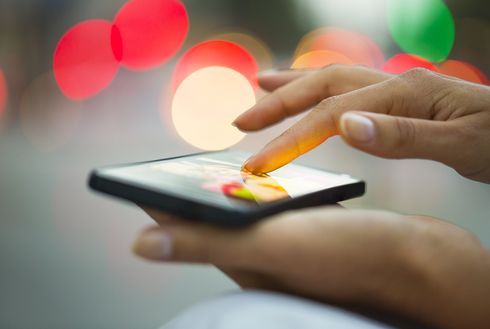 GroupM is changing the way it looks at viewability in Canada, bringing its U.S. standard north of the border. The company is bringing its 100% viewability metric to the market. What that means is an entire digital ad must be visible for one second before it is counted as an impression and is paid for by the clients of GroupM agencies.
For online videos, GroupM is changing its metric to say that video plays must be user-initiated and not auto-played and also run with the sound on. The company now also requires that reconciliation of viewed ad impressions must be verified by third-party specialists like MOAT, Integral Ad Science or Doubleverify.
Until now in Canada the industry went by the less stringent IAB Canada standard, which says that 50% of an ad must be in view for it to count.
Neil Johnston, chief trading officer, GroupM Canada, says viewability has become an increasingly important issue to clients because of the growing percentage of spend that's going online. He says digital spend made up about 30% of GroupM Canada's client budgets in 2015, moving up 18% from the previous year. He says the percentage also varies by category, with packaged goods spending less on digital and automotive and financial companies spending more.
Last year viewability was one of the most-discussed issues in digital advertising in 2015. A Google study from 2015 showed that 54% of Canadian desktop ads were actually seen, with that number jumping to 80% on tablet and mobile.
Publisher partners for GroupM's new viewability standard in Canada span across the digital landscape, and include the Globe and Mail, Quebecor, Rogers and Yahoo!, as well as sites like AutoTrader and digital sales houses like Crucial Interactive.
GroupM first introduced its 100% viewability model in the U.S. at the end of 2014, announcing it now in Canada because all publishing partners involved are now on board, says Johnston.
To adapt to the viewability standard publishers have to adjust their websites. One example of what that entails is changing how homepage takeover ads appear, making them live dynamically as a user scrolls down the site, rather than all at once when the site is first loaded.
Other companies like Facebook, in partnership with MOAT, have announced similar 100% viewability guarantees. Facebook's launch guaranteed that an ad would only be paid for if the entire ad has passed through a person's screen in the user's News Feed. That 100% in-view option will be available in the coming months for every type of ad that can be delivered in the News Feed, including text, photo, link and video. Last month New York and Toronto-based Videology announced that it would begin selling ads around guaranteed views.
Image courtesy of Shutterstock