CBC names new VP of strategy, public affairs
Alex Johnston joins the pubcaster from women's advocacy group Catalyst Canada, where she has served as executive director since 2012.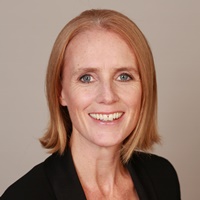 CBC has hired former Catalyst Canada executive director Alex Johnston as its new VP of strategy and public affairs. 
As VP strategy and public affairs, Johnston will be responsible for overseeing CBC's enterprise strategy, corporate communications, government relations, research and analysis, and regulatory affairs. The job also has an overarching mandate to implement the CBC's A Space for Us All strategic plan, which includes an emphasis on increasing the broadcaster's digital reach. Johnston will join the CBC on Feb. 29.
Prior to joining the CBC, Johnston spent just over three years as the executive director of woman's advocacy group Catalyst Canada, which aims to advance gender equity in Canadian business. Prior to joining Catalyst, Johnston practiced corporate law with Goodmans LLP before joining the office of Ontario Premier Dalton McGuinty in 2003 where she was executive director of policy.
"Alex is a big thinker, and her energy and enthusiasm are what the public broadcaster needs as it builds its future and continues its transformation through Strategy 2020. What's more, she values strong relationships and is an effective leader: qualities that are key for this role," said CBC president and CEO Hubert Lacroix in an internal memo sent to employees last week.
Johnston takes on the VP strategy and public affairs role from Marco Dube, who has held the post on an interim basis since August 2015 after William B. Chambers announced he was leaving CBC. Dube will remain in the position until March 31, 2016 to provide transition support, and then will return to his previous job as director of Radio-Canada for Ottawa-Gatineau, Lacroix said in the memo. Dube chose to not be a candidate for the permanent VP of strategy and public affairs job, Lacroix said.
Other recent hires made to CBC's executive team include Judith Purves, who was named EVP and CFO of CBC/Radio-Canada on March 12, 2015. She joined the pubcaster from IBM, where she held a number of executive positions including VP and CFO of IBM Global Financing. In August of last year, Josee Girard also joined CBC/Radio-Canada as VP, people and culture. Before her move to the CBC, Girard held a number of HR management positions with Rio Tinto, including global head of organizational effectiveness and human resources capital planning.