OMD tops 2015 Gunn Report
The media agency has won the honour for most global media wins for the 10th consecutive year.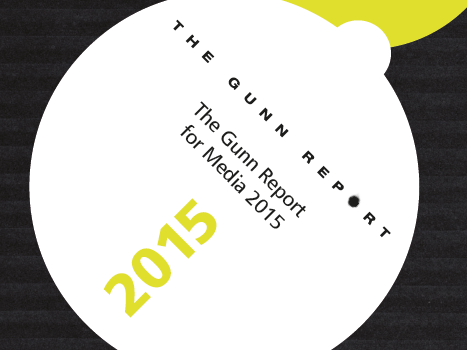 OMD retains the title of the most-awarded agency network of the year globally, according to the 2015 Gunn Report. This marks the 10th consecutive year that the agency has come in at number one, and with 621 points placing in almost 100 points ahead of the second-placer, Starcom MediaVest.
The U.K.-based Gunn Report ranks agency performance for the year based on collective wins for media innovation, creativity and effectiveness garnered at local, regional and global festivals. The shows cover 42 markets and includes all forms of media use: TV, cinema, radio, magazines, newspapers, outdoor, special events, internet, mixed media and sponsorship.
The report awards three to five points for wins in Best in Show or Grand Prix, two to three points for a winner or Gold and one or two points for a Silver or Bronze.
Following OMD and Starcom in third, fourth and fifth place are Mindshare with 521 points, PHD with 461 points and Mediacom with 257 points.
Last year Canada placed fourth in the list of most-awarded countries for 2015 but came in 7th place in 2015 with 224 points. The U.S. maintained its top spot from 2014, with U.K., India, Australia and Hong Kong filling in the rest of the top five spots.
Top five most-awarded media agency networks 2015:
1. OMD: 621 points
2. Starcom MediaVest: 537 points
3. Mindshare: 501 points
4. PHD: 461 points
5. MediaCom: 257 points
Most-awarded advertisers in media 2015:
1. Coca-Cola
2. Samsung
3. McDonald's
4. Vodafone
5. Ikea
Outstanding campaigns in media 2015:
Always, '#LikeAGirl', Starcom MediaVest Group (Chicago)
Johnnie Walker, 'Keep The Flame Alive', Starcom MediaVest Group (Beirut)
Newcastle Brown Ale, 'Band Of Brands', Starcom MediaVest Group (New York)
No Somos Delito (We Are Not Crime), 'Holograms For Freedom', DDB Spain (Madrid)
OPSM, 'Penny The Pirate', OMD Australia (Sydney)
Oreo, 'The Oreo Eclipse', PHD (London)
Vodafone, Red Light Application 'Between Us', Mindshare Turkey (Istanbul)
ZDK Exit Deutschland, 'Nazis Against Nazis – Germany's Most Involuntary Charity Walk', GGH Lowe / Grabarz & Partner (Hamburg)