Blog: All I want for Valentine's Day
ACA's Judy Davey lays out six ways the industry can win her heart - from a union of Shomi and Crave to ad-blocking restraints.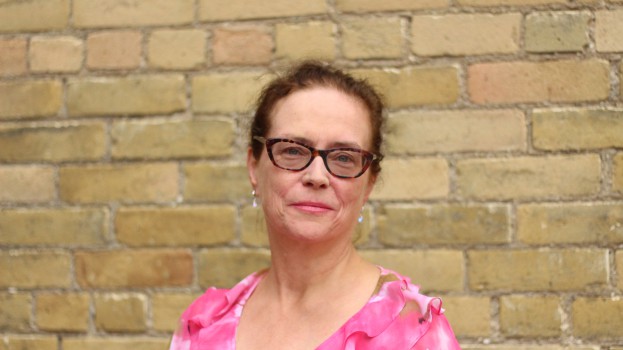 By: Judy Davey
Here are six things I would love to see happen in the media industry. They may not all get people's pulses racing, but in my opinion, they're much-needed improvements. 
1. … is for Shomi and Crave to tie-the-knot (and invite CBC to the party)
With global behemoths Netflix and Apple courting Canadians, and cord-nevers and cord-cutters growing at an alarming rate, I wonder when Shomi and Crave will realize they are a match made in heaven, shack up and ask CBC to join their family? We need strong Canadian competitors, so let's make this union happen.
2. … and for VOD commercial loads to stay low. Very low.
Reduced commercial load on VOD is a lovely thing. In a world infested with clutter, it provides a quality viewing experience. We know minute-by-minute audiences remain fairly constant. In these revenue-crunched times, the temptation to jam as much inventory as possible on linear is strong. But stay true to your loyal viewers and resist the temptation.
3. … is for broadcasters to reduce ad clutter
I can't hide my dislike of clutter in the content space. I've even penned a column about this right here in Media in Canada. In fact, the ACA even contributed to the CRTC hearings on the future of Canadian TV with this plea in 2008: "Multiple regulatory exemptions from the 12-minute limit rule" for non-program material had created an environment that…"diminishes the effectiveness of the television medium for the advertiser, and only encourages viewers to seek out ways to practice commercial avoidance." In 2002, an industry study led by ACA found, on average, every TV market was routinely running in excess of 12-minutes per hour of non-program material. In one program's case, it was at the equivalent of 28.4 minutes of non-program material per hour. Sadly, the CRTC chose to approve an increase in clutter.
Ads on TV now have the burdensome presence not akin to that of an imposing mother-in-law. Consumers are finding ways to fight their presence turning to technology to aid them. Be it with DVRs or adblockers, they are simply checking out.

With 192 million users globally and growing exponentially (PageFair, June 2015), the universe has certainly fallen in love with them. As advertisers, we won't pay for an ad not served, so one could assume that it's not so bad for us but as the reach of ad blockers continue to expand, it will be harder to reach our objectives, quality inventory will likely be reduced and the time required fulfilling campaign objectives will expand. We encourage all stakeholders to be responsible. More is simply not better.
4. ….is for more transparency
We all know "sheer is sexy," so why can't we all agree that "transparency is stimulating?" Why so much "cloak and dagger" in the world of programmatic? If something isn't being disclosed, it's likely because it would be questioned if it was. Demand transparency, always.
5. … is for Netflix and Apple to show the Canadian economy some love
Netflix and Apple should contribute more to the Canadian economy. We Canadians seem to love them  – according to SNL Kagan, outside of the U.S. Canada has more Netflix subscribers than any other country in the world. But these companies need to also give back. Canadian media companies provide significant financial support to the system and Canadian culture, so why not these two? All should be fair in love and war! 
6…. is to see the CRTC recover from a fumble
I'll end with a matter close to my heart. My desire is that the CRTC listens to business stakeholders in Canada (broadcasters, advertisers, ad agencies, media agencies, rights owners) and continues to allow simultaneous substitution for the Super Bowl.