The brands filling Big Brother Canada's house
Houseguests are set for furniture and laundry as sponsor announcements roll out for season four of the show.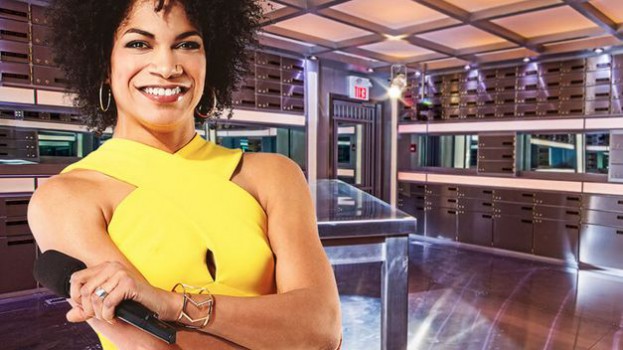 Amidst a sea of new faces greeting viewers of the fourth season of Big Brother Canada, there will also be some familiar brands.
While the houseguests coming to new season four of the show on Wednesday March 2 are all new, the sponsors bringing them to viewers have all been there before.
Shaw Media has announced the return of The Brick, OxiClean HD and Shomi as sponsors of the show, which returns to Global Television in the 9 p.m. Wednesday slot.
Season three of Big Brother Canada had an average audience of 1.1 million viewers across its Monday, Wednesday and Sunday episodes, according to Numeris numbers provided by Shaw Media.
The Brick returns as the furnishings provider, and is also giving a $25,000 gift card to the winner of Big Brother Canada. Fans will get a first look inside the new house on ETCanada.com on the morning of Feb. 29.
New this year, the furniture co is also launching a Big Brother Canada Ultimate Fan Experience, with four contest winners being flown to Toronto where they will get tickets to the season finale and 24 hours to live in the Big Brother Canada House. Details on the contest will be revealed closer to the start of the show. The Brick is also sponsoring Big Brother Canada's first meme maker, which gives viewers the opportunity to meme funny moments throughout the season on BigBrotherCanada.ca.
Returning for its second year as a sponsor, OxiClean HD is back as the official laundry detergent of Big Brother Canada. The laundry detergent will also provide a prize pack valued at $10,000 for the season four winner, which includes $500 in fabric care products and a $9,500 wardrobe makeover.
Shomi, which is owned by Shaw Media in partnership with Rogers Media, will provide the Head of Household's virtual PVR each week as well as showing their favourite Shomi picks on BigBrotherCanada.ca.
The fourth season of Big Brother Canada premieres on Wednesday March 2 at 9 p.m., with eviction episodes on Thursdays at 8 p.m. and power of veto episodes on Sundays at 7 p.m., all on Global. The Big Brother Canada Side Show returns Friday March 4 at 10 p.m. on Slice and Saturday March 5 at 8 p.m. on Global. Big Brother Canada After Dark airs seven days a week at 3 a.m. on Slice beginning on Friday March 4.