AOL expands ad formats
The online publisher has also hired Mark Connon in the newly created role of global chief mobile officer.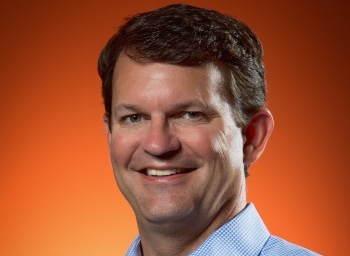 With an eye to expanding its mobile offerings to advertisers, AOL has announced several new ad formats.
The announcement, which was made during the 2016 Mobile World Congress in Barcelona, also highlighted the company's mobile focus through the hire of Mark Connon, in the newly created position of chief global mobile officer.
The news follows Verizon's purchase of AOL in 2015, followed by its investment in acquiring Millennial Media. The company is looking to focus on opportunities it can provide in the mobile space as consumption on the medium grows.
The announcement on ad formats also reflects that strategy. The expanded options give advertisers more native opportunities for engagement, as well as back-end tech for quicker load times for ads. The company says that its reach for in-app rich media quadruples with the expansion of the formats.
AOL says the collective suite of formats allows for more relevant brand messaging for advertisers, with elevated ad recall and more focused user attention than standard ad placements.
The new formats include Halo, Devil, Billboard, Loft and Devil Full-Page Flex available on MSN sites in Canada, as well as in the U.S., Japan and Spain, expanding to several other markets in March.
The Devil Full-Page Flex format will be available on Millennial Media on more than 65,000 mobile apps globally in the first quarter.
That format as well as Mobile Interstitial formats are currently available to marketers and media buyers for the company's programmatic channel, One by AOL. The formats in-app scale will expand in the second quarter of 2016 through integrations with MoPub and One by AOL: Mobile.
Along with expanding its advertising formats, the company's new mobile-focused advertiser has
Connon, whose role oversees AOL Platforms and Advertising has been charged with leading AOL's mobile strategy and with growing the company's mobile offering.
Connon comes to the position from his role as EVP platform business at Millennial Media. In hiring him, AOL execs recognized his work in growing the Millennial Media's revenue on programmatic channels and for helping integrate a mobile RTB exchange (Nexage) into the company's operations. Connon has been successful in maneuvering through acquisitions; prior to joining Millennial Media, he was chief revenue officer at Nexage.
He will report to AOL CEO Tim Armstrong.