Click-through rates still a thing
Research from the ACA and Nielsen shows that marketers are still using the metric despite its inability to measure campaign success.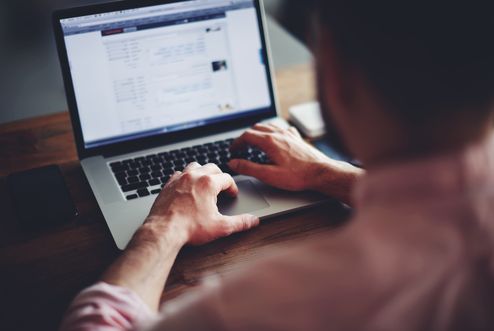 At an Association for Canadian Advertisers (ACA) conference this week, Nielsen shared numbers that show just how much marketers rely on use click-through rates as their primary online and mobile ROI metric. While giving the presentation, Imran Hirani, VP, media and advertiser analytics at Nielsen said the results "broke his heart."

Overall, 94% of performance-focused marketers reported in a study with the ACA and Nielsen, that they use click-through rates to understand the ROI of their digital media. Upon being asked why, the study details that marketers used the metric because of its ease of availability.

Brand-focused marketers, however, were less likely to use click-through rates to measure ROI, with 94% stating that their preferred metric was time spent or dwell time. The next most-used metric was the amount of brand lift generated as a result of a campaign, according to 83% of respondents. Click-through rates still ranked high on the list though, coming in at number three, with 75% noting that they use click-through rates to measure campaign success.
The study was presented in Toronto earlier this week, and also included data on topics including shifting media spend. The study queried 100 marketers at the end of 2015, with 66 responding to the survey.
"Click-through rates are almost always universally below 1%," says Hirani. "Clearly as a marketer you don't want to put too much emphasis on such a small group. On a conceptual level it doesn't make sense to look at click-through rates as a measure of whether or not your campaign was successful."
Judy Davey, VP media policy and marketing capabilities, ACA, seconds Hirani's thoughts, saying digital ROI metrics need a harder focus on the objectives of the marketer.
"Just because you can, doesn't mean you should," says Davey of using click-through rates as your primary ROI metric online. "There are a ton of variables that can affect click-through, like size, placement and relevance. You also don't know if clicks are coming from a bot or a human. Also people accidentally click on things."
Davey notes, however, that there are two instances where click-through rates could be of use online, paid search and creative A/B testing.
Hirani points to a Nielsen study done in 2009 that found a negative 0.7% correlation between ROI and click-through rates. "Do you need a clearer proof than that? The fact that people are still using it is what's frustrating."
Image courtesy of Shutterstock