TV and digital numbers up for Oscars
Sunday night's broadcast brought big numbers on TV and sharp increases in online viewers.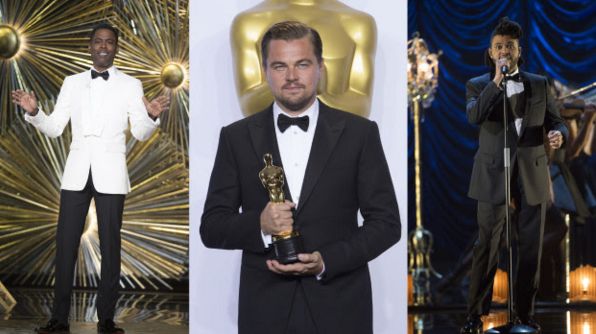 Sunday night's Oscars delivered big numbers, with an average audience of 5.5 million viewers tuning into the CTV broadcast, according to overnight numbers from Numeris.
In all, nearly 13 million unique viewers tuned into the broadcast at least in part, making it the most-watched broadcast of the award show since 2014. The Oscars posted 10% growth in the 25 to 54 demo and saw a 6% jump with adults 18 to 49 over 2015 numbers.
Viewership for the award show peaked at 10:31 p.m. ET when host Chris Rock talked to movie goers in Compton, CA. That led to the announcement of Best Supporting Actor, which was won by Mark Rylance for Bridge of Spies.
Ahead of the show, The Oscars Opening Ceremony: Live from the Red Carpet was watched by an average audience of 2.7 million. Meanwhile, Etalk at the Oscars was watched by an average audience of 1.2 million viewers, enough to make it the second-highest audience on record for the show.
Viewership for the Oscars was up sharply online, with a 73% jump in authenticated live stream views over 2015. Visits to Oscars.CTV.ca were up 65% on award show day, with page views up 50%.