Emotional marketing co launches Canada presence
The U.S.-based company has set up its Toronto office, hiring Brian Fields to grow its business.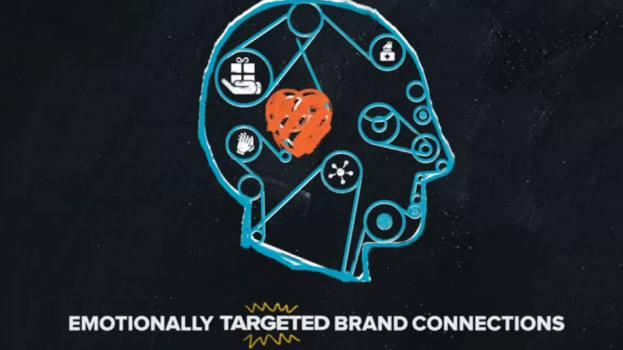 The Canadian advertising market has a new entrant. U.S.-based MediaBrix has opened up an office in Toronto, with the aim of bringing lessons from its American experience to the Canadian marketing landscape.
To lead the Canadian operations, the marketing co, which advertises itself as a leader in "emotionally charged brand connections" (see feature image), has hired former Mode Media exec Brian Fields as its VP, sales, Canada. 
The company's product is aimed at capitalizing on the massive growth in digital media consumption, says Fields. MediaBrix targets emotional moments in in-app sessions delivering relevant advertising to users who want to unlock content without paying for it. "We enhance the user's in-app experience in exchange for attention. Most of its work so far has been focused on in-app for brands that fit into genres like fitness, utilities, games (crosswords puzzles, for example) and social messaging.
MediaBrix serves up ads at key moments when users are either frustrated, elated or motivated. For instance a user may be looking to start a puzzle, which MediaBrix identifies as a moment of motivation; at that point it will serve that user a relevant ad.  
Neuro-marketing is a growing area of interest to chief marketing officers, with brands trying to find ways to build deeper engagement with targeted consumers. Recently Google Canada revealed the results of a study in which it measured participants' brain-driven responses to TV and digital content across mediums. Facebook, too, has used brain-tracking as a method of identifying how consumers respond to content.
MediaBrix adds to this space with its product aimed at providing advertising messaging to consumers at the right moments. The company was founded in 2011 and has since grown its team from six to 70 people.
In January, the company announced a partnership with the fast-growing Canadian messaging app Kik. The deal was a result of Kik's search for a partner that could serve advertising to users at the right moment. "What you're seeing now is a lot of consumers are receptive to receiving advertising when its done in a manner that's respectful to how they are consuming media."
Field, who is tasked with establishing the company in Canada, comes to the job with a range of advertising and digital marketing experience. In addition to running his own consultancy, which helped ad-tech companies expand their international footprint, he was VP, Canada at Mode Media prior to taking on the MediaBrix opportunity. He started his career working on the agency side of the business for Universal and MediaCom.
Fields is currently on a short-term mission to build awareness of his company's product. He's shopping it around in meetings with advertisers and agencies. Long-term (which he identifies as Q2, 2016) he hopes to kick-start MediaBrix's Canadian portfolio into action.