Conde Nast chooses French-language digital rep
Montreal-based Fuel Digital Media has added titles including Vogue.fr and VanityFair.fr to its network.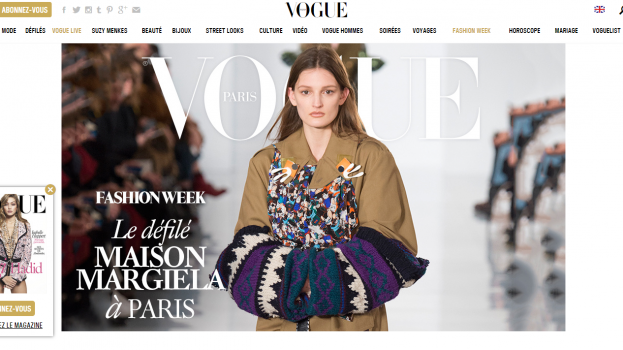 Fuel Digital Media has won the Conde Nast business for its French-language publishing sites.
The digital and mobile advertising sales company will handle business for the websites of Conde's magazines, which include GQmagazine.fr, VanityFair.fr, Vogue.fr and GlamourParis.com.
John Sclapari, president and founder of Fuel Digital Media, says the account extends his company's reach to a specific demo of "hard-to-reach, affluent, stylish and engaged users."

Desktop, mobile and tablet formats are available on Fuel Digital Media's network.
In addition to the Conde Nast properties, the digital advertising company also represents other sites including Gentside.com, Ohmymag.com and CinemaQuebec.com.