Yahoo gives birth to e-sports space
The online company is expanding its reach to the millennial demo by adding a site dedicated to gaming communities, focusing on five games with its launch.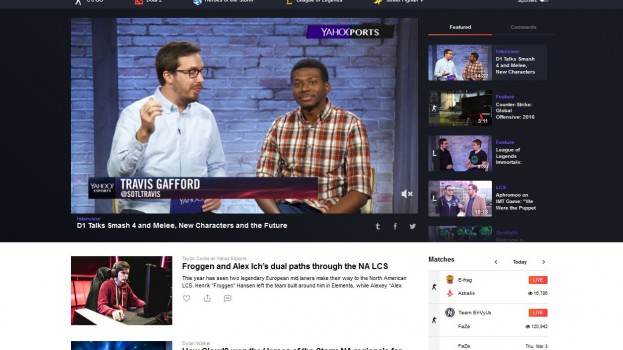 There's one more entrant in the popular e-sports arena; Yahoo has announced that it has added to its sports-based sites with a dedicated space for e-sports.
The publishing company launched the space to enhance its offering to advertisers with Yahoo Esports, adding in a release that e-sports now has a global reach of over 226 million.  

The site is a kind of sports guide, featuring written and video content, blogs, match pages, team rosters, stats and scores. There will also be a live chat space to draw a community of fans and sports followers.
In addition the vertical also features content curation by host Andrea Rene who will feature well-known e-sports experts like Travis Gafford and Taylor Cocke in weekly features that cover the popular League of Legends game, as well as Heroes of the Storm. Dylan Walker will cover Counter-Strike: Global Offensive. In addition to those three esporting games, Yahoo Esports will also cover Street Fighter V and Dota 2.