New leader for TubeMogul in Canada
Dana Toering is taking over the role, as Grant le Riche moves into a new position with the company.
Just six months after leaving AOL Canada to become CRO at Addictive Mobility, Dana Toering is taking over as Canadian managing director at independent advertising software platform TubeMogul.
He takes over the TubeMogul position from Grant le Riche, who has been in the role for over three years. Le Riche moves into a newly created role that will see him overseeing a specialized sales team at TubeMogul as commercial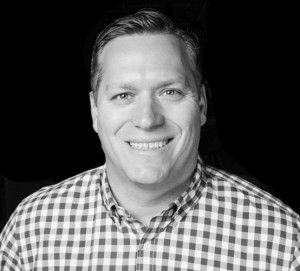 director.
Toering tells MiC he will be building on the foundation that Le Riche has put into place in the Canadian market, with growth being a big part of his mandate. The TubeMogul Canada team currently includes 22 staff, with the potential to add five more by the end of the second quarter.
The company has evolved significantly since it was incorporated in 2007.

"TubeMogul was known as a video DSP when it first launched in Canada," says Toering. "But we are so much more than that. We do a heck of a lot more than real-time bidding and we liken ourselves to the advertising layer in a marketer's tech stack."
Some of the additional things Toering says him and his team will be doing before the year's end in Canada will include addressable TV, which he says will eventually be about the need to figure out the data side of the equation in order to go live with media partners and brands.
"Access to set-top box data in Canada is limited," he says. "It's controlled by a small group of companies and we need to find solutions and partners that really want to move the market. I have personally been working on programmatic TV for about 18 months, dating back to my time at AOL Canada. There are some willing participants that want to move things forward, but it's all about finding the right partners."
Having worked in the digital media and technology space for over 15 years, Toering says he is excited to be part of TubeMogul's next chapter.
"There is a lot of static in the space, with some companies promising to do certain things and others doing things behind walled gardens," he says. "TubeMogul has built its business on being incredibly accountable to clients and advertisers. I am really looking forward to embracing that and working with the solid team we have in Canada."