Revenue across segments up at Quebecor
The telecom and media company reported a 7.5% increase in year-over-year revenue, posting $3.88 billion in 2015.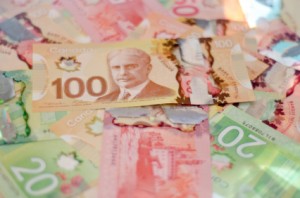 Quebecor Inc. reported a 7.5% increase in year-over-year revenues at the close of its 2015 financial year.
The Quebec-based telecom and media company posted $3.88 billion in overall revenues compared with $271.8 million in 2014. The adjusted operating income was $1.44 billion, up 2.2% from the previous year. The news shows that net income to shareholders was also up at $1.24 per basic share, compared with a net loss of $0.24 posted in 2014.
The company attributed the increase in net income of $181.9 million to two things: a $102.1 million increase in the value of convertible debentures (bonds that can be converted into equity shares) and $45.3 million saved as a result of discontinued operations, including the sale of its English-language newspaper business across Canada, and the closure of the SUN News specialty channel. The group also closed the sale of the Archambault Group Inc, a network of retail stores. 
The company's media segment, Quebecor Media, also saw revenue increases of $112.8 million, an increase of 13.2%, with a 20.2% increase in adjusted operating income of $11.8 million (20.2%) in 2015. Those results were attributed partially to contributions from A.R. Global Vision Ltd., which was acquired in December 2014.
The company saw growth across all its verticals. Its telecommunications arm saw a revenue increase of 6% or $169.7 million. Specifically, Videotron saw revenue increases of $116.0 were from mobile telephone (135,800 new subscriptions), internet services, and its OTT video service, Club illico (78,900 customers). 
Fourth quarter losses were more or less halved according to the company's report. In 2014, the company posted a Q4 net loss of $50.3 million. It posted a Q4 2015 net loss of $34.8 million or $0.28 per share. During this quarter the company has also seen a 3.5% increase in subscriber connections to its mobile telephone service and 29,000 subscriptions to club illico. 
Analysts responded favourably to the report, raising their price objectives on Quebecor and giving its stock either a "buy" rating (Canaccord Genuity) or a "top pick" rating (Conmark).