AAM ups brand-focused value of its service
The non-profit industry body has released three products that highlight its focus on ad blocking, non-human traffic and richer publisher data.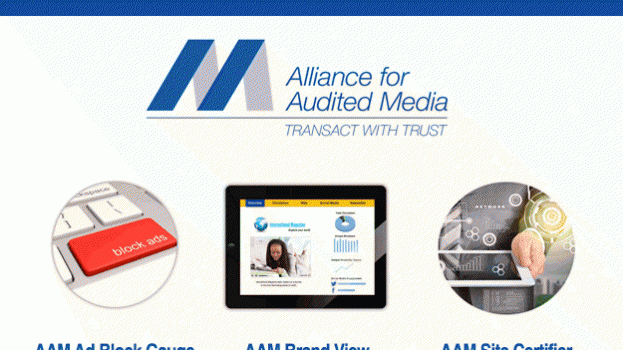 Advertisers are demanding more specific insights in exchange for their media spend. Some of the 101 questions out there are: are publisher numbers accurate? How much non-human traffic is on their pages? Even if you discounted the non-human traffic, how many of those viewers have ad-blocking software on their devices?
In response to these concerns, the market is seeing a growth in data products giving publishers more opportunities to quantify the value of their publications.
The Alliance for Audited Media (AAM), which says its data is accessed five million times a year, is adding its stamp to the space with the arrival of three new products that, it says, add a layer of intel and transparency to the online buy-and-sell process.
The non-profit organisation announced development of the new products earlier in the year but has now released them to market. AAM Brand View, AAM Site Certifier and AAM Ad Block Gauge each provides advertiser-focused insights on multiplatform metrics, while providing a clearer audience picture. The tools will be able to sift through the metrics to identify ad blockers and non-human traffic.
The move follows other strategic developments at the AAM that seek to showcase its commitment to improve its offerings to publishers. Earlier this year, the AAM also launched an additional metric of measurement announcing its coverage of aggregated platforms like the online magazine app, Texture. The new metric was aimed at providing a clearer picture of content consumption on unlimited-access distribution models.
The U.S.-based office has already struck a deal with the Association of National Advertisers to make its data more easily available to brands. That hasn't yet happened in Canada with the Association of Canadian Advertisers but Joan Brehl, VP/GM at AAM Canada, is promoting the product's value to agencies and brands alike.
"It's a faster, more efficient way to verify the metrics. There is more transparency, given the discussion in the marketplace and the concern around the amount of fraud," she tells MiC.
IAB U.S. estimates that the digital advertising and media business lost about $8.2 billion dollars to ad fraud last year; about $4.6 billion of that was attributed to invalid traffic or ad fraud. While no similar study has been conducted in Canada, marketeres are concerned about non-human traffic.
Media buyers will be able to access AAM Brand View from the organization's Media Intelligence Centre, which provides data insights to agencies. The product will allow them to see cross-media distribution, as well as audience metrics on a single platform. In addition to web and app metrics, Brand View also captures print and digital platform readership, audience demographics and newsletter channels and will be available to publishers this spring.
Site Certifier and Ad Block Gauge have been part of a beta test with seven clients and across 30 sites. The first tool provides data on non-human traffic and the second one is an ad-blocking detection technology. Site Certifier, which is available immediately, aligns with Google and Adoble Omniture tags, which is what most publishers use. Once tagged, the data flows directly into AAM's system providing, Brehl says, "a perfect complement to comScore." 
The arrival of Ad Block Gauge follows the launch earlier this week of the IAB's open-source detection tool aimed at publishers. With that knowledge publishers will know who is accessing their content for free (blocking ads) and can respond to that information in any number of ways. One example is that of the New York Times, which recently announced that it will give blockers an opportunity to either whitelist its publication or lose access to it.