Radio check-in: buyers' analyses
Hot on the heels of the latest PPM release, David McDonald from IPG Mediabrands and David Goodfellow from MEC detail spend trends.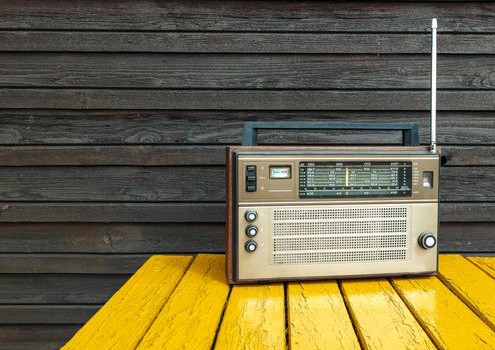 Last week's release of the latest 13-week PPM release from Numeris, covering the period from Nov. 30 to Feb. 28, provides an opportunity to take a deeper look at the Canadian radio landscape.
The ratings show radio tuning for the period was down 5% compared with the previous fall and summer period with the key-to-brands adult 25 to 54 demo. Despite this, and an increase in competing trends like streaming, spend on the medium remains healthy.
David McDonald, VP and director of radio investments at Magna Global, a division of IPG Mediabrands Canada, says that's to be expected in the period following the holidays, also noting that the previous report's Blue Jays playoff boost meant a dip was to be expected. He says numbers will recover.
While McDonald is concerned about streamers cutting into radio's share, Goodfellow thinks there is opportunity for clients looking to build brands on the radio.
Last week's report didn't show much growth in Toronto, with very few stations trending upwards for the period. According to him, Indie 88.1 (which moved from a 1.5 share from Aug. 31 to Nov. 29 to a 2.1 share for the most recent report), was the winner in the city.
He also says country radio stations, which have been sliding in recent reports, appear to have plateaued, but have not reversed the declines they have been seeing.
At the industry level, both buyers agree that spend on radio is remaining healthy. While the CRTC hasn't yet released 2015 radio spending numbers, McDonald says he expects numbers to stay relatively flat for the year, similar to the period from 2013 to 2014, which saw a slight decline.
"That said, expect serious attempts by audio streamers to go after radio's revenue in the near future," he says. "It's going to get interesting if they can get traction and source radio budgets here in Canada like they have in the U.S."
David Goodfellow, radio trading manager at MEC, says that on the whole he has seen radio investment increasing, with clients taking advantage of the platform's "relatively cheap" price tag.
"Companies that had in years past relied primarily on newspaper to get their message out are now relying more heavily on radio to promote limited time offers due to print's dropping circulation numbers, as well as radio's ease of production and ability to change creative quickly without a hassle," he says.
Though spend on the platform is stable, both McDonald and Goodfellow agree that there are opportunities that could be better utilized on the platform.
"Stations used the launch of PPM to rationalize being much more self and brand-focused, significantly reducing the opportunities to get involved with advertiser-driven on-air executions," says McDonald. "I'd like to see that focus shift back towards a middle ground where advertisers and stations can share in on-air platforms and executions as co-presenters and partners."
Goodfellow says that with much of radio advertising now being offer-based, there are opportunities being lost to use the platform as a brand-builder.
"Use of large-scale executions and partnerships should make a comeback as radio listeners have a strong positive connection with the music and stations they consume and that connection transfers to brands that partner with stations in a meaningful manner," he says.
For a station-by-station breakdown of the most-recent PPM report, read David Bray's topline analysis.
Image courtesy of Shutterstock