John Cruickshank stepping down at Toronto Star
The paper's publisher tells MiC about his decision to leave, paving the way for a new generation of leadership.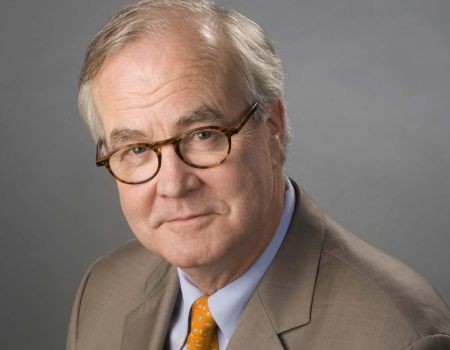 The Torstar Corporation has announced that John Cruickshank, publisher of the Toronto Star and president of Star Media Group, is stepping down.
Cruickshank's last day will be May 4. His responsibilities will be handled by David Holland, president and CEO of Torstar Corporation on an interim basis.
Cruickshank has been publisher of the Toronto Star since the start of 2009. Cruickshank was the ninth publisher in the newspaper's 124-year history, according to a release announcing the news he was leaving the paper.
"John's leadership and strategic thinking in all aspects of the business have had a significant positive impact on Torstar," Holland said in the release. "Again and again, he made the tough and innovative decisions necessary to move the Toronto Star forward in these challenging times."
Cruickshank tells MiC he has been talking with Torstar chair John Honderich about his decision to leave since December, saying "I had come to the conclusion that it was time for generational change."
He says he didn't want to leave the Star until the media co was set to deliver content on multiple platforms.
"My own personal desire was to develop a news app that would target a younger demographic and we have done that with Star Touch," he says. "It's all there and it's time for someone to pick it up and take it to the next level."
Cruickshank recalls starting at the Star during a rocky period, noting that 2009 was the year news organizations realized they would have to do a complete restructuring of the business.
"I was lucky because I had the wind at my back of making major changes to the organization, and had a lot of support in doing it," he says. "There was lots of cooperation from the staff and the unions, because everyone realized the world was changing and we needed to get with it."
When asked if he thinks Torstar changed its operations quickly enough, Cruickshank says that he feels the company is now in the best position it has been, with its recently launched beta version of a new website, the Star Touch and an evolving print product.
"Is it enough? I don't know. But, it's certainly what the organization could enthusiastically support. You could go very wrong in making structural change and lose the essence of a place. I look around at some others and have the feeling that they have lost the essence of who they were. We are still very much the Toronto Star. So I feel really good about that."
Cruickshank will remain co-chair of the board of Canadian Press Enterprises as a Torstar director.